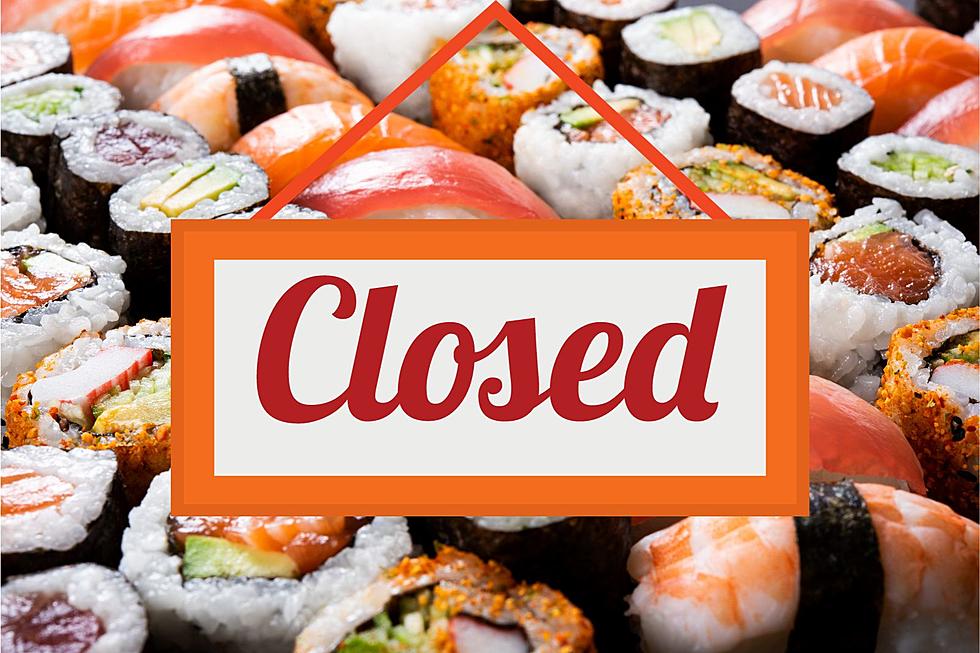 Popular Latham Sushi Spot Suddenly Closes-New Eatery Already Planned!
Canva
A new restaurant is moving into Latham and is taking over a once-popular all-you-can-eat sushi restaurant. This eatery suddenly closed in August.
Sushi X suddenly closed in August after being a sushi all-you-can-eat hot spot in Latham since 2011.
What New Restaurant Is Moving Into Sushi X?
An owner of many well-known Mexican eateries in the Capital Region is moving into the old Sushi X restaurant in Latham. The owner of Margarita City, a popular Mexican restaurant on Central Avenue in Colonie, is expanding to a new location.
Who Owns These Mexican Restaurants in the Capital Region?
Roy Rojas who owns Margarita City on Central Avenue in Albany has purchased the former Sushi X building at 710 Loudon Road (Route 9) in Latham for $1.65 million. This will be the fourth addition to his restaurants in the Capital Region. He also owns La Fiesta in Clifton Park and is opening Las Margaritas Mexican Cantina in the former Bellini's space in Slingerlands, situated within a retail plaza anchored by Market 32.
What Can We Expect From the New Mexican Cuisine Location?
The Latham restaurant will also fall under the Las Margaritas Mexican Cantina brand but with a distinctive twist. Leah Duell, the marketing manager for Rojas, emphasized their unique offerings, such as catering to a late-night crowd, hosting various events, and providing an extended patio for DJ performances.
The menu will also feature an exciting array of craft cocktails and margaritas, promising a thrilling dining experience for the area according to the Albany Business Review.
When Will The New Mexican Restaurant Open in Latham?
The old Sushi X on Route 9 in Latham will be renovated and completion is expected to take another six to eight months. This is in part because they are also opening the Slingerland's Mexican restaurant soon.
Rojas' Mexican restaurants currently employ about seventy-five people and with the addition of the new location, that number will be near one hundred.
The Capital Regions 5 Best Mexican Restaurants [RANKED]
Whether it is for Cinco De Mayo or just for pure food enjoyment, great Mexican food is full of flavor and fun. From great guacamole to fresh pico de gallo to the perfectly balanced taco, Mexican food is a celebration of life in a culinary form. Here are the top 5 Mexican restaurants in the Captial Region to enjoy that food celebartion.
Gallery Credit: Matty Jeff