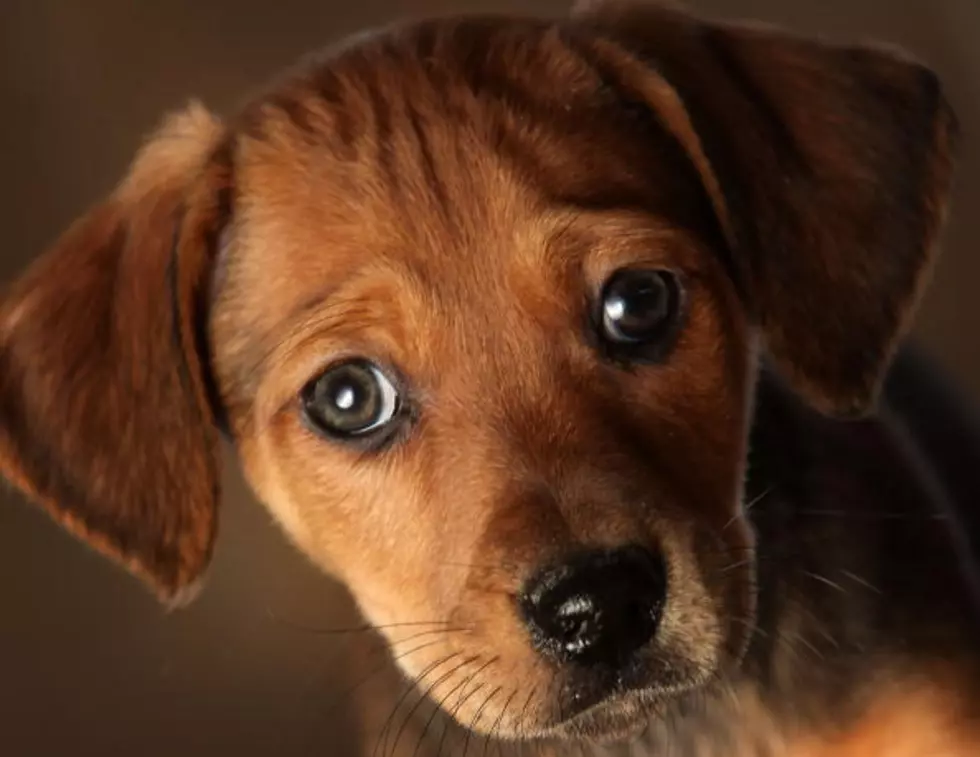 Christopher Furlong, Getty Images
A  Listener asked me the other day to re-tell the story about how "Pennies From Heaven" got started.  I cant believe how long ago it was, but it all got started with a seven year old  boy named Joshua Farrell and a little brown dog.
It had to have been at least 16 years ago.  I was living in a small town and the local newspaper would print the Christmas lists of some of the students from the elementary school.  Most of them were actual lists of Barbies or Bikes or whatever the current popular toys were.  But one of them caught my eye. IT said, "Dear Santa, All I want for Christmas is a little brown dog. All of the rest of my presents I would like to go to the poor kids.  Do they have Christmas too? I hope they do.   Joshua Farrell age 7."
I wrote back to that little boy through the paper and I told him. "Yes, Joshua... poor kids do have Christmas too.  Thanks to wonderful people like you , who make sure Santa has enough presents through great charities.  And I was  one of those poor kids and I want to say Thank you so much Joshua, for caring."
It was the very next summer during the news on my local radio show that I learned that Joshua was struck by a car while riding his bike and passed away. I was in shock.  I remember thinking , I had never met this child yet he touched my life in big way.  And I questioned why and how could this happen to such a giving child?  The only thing I could come up with is that, whatever Joshua needed to come to Earth to learn , he had.  Clearly the tragedy wasn't in any way a punishment , but a reward.  A reward for being a truly good Soul.  And I believe that in his seventh year of life, Joshua had figured out more than most adults about Love, and selflessness and caring for your fellow man whether you know them personally or not.  I believe Joshua was called up to Heaven to be an Angel, A Christmas Angel.
So that my friends, is why every year since then.  I have tried to do something every Christmastime to make Christmas a little better for "the poor kids" and to make the lives of children a little better and a little longer. I do it for my little friend that I never got to meet.
And I know you have never met him either, but if after reading this story, you don't feel him a little, I would be surprised.  I don't know if Joshua ever got his little brown dog, but I will do everything I can for as long as I can to make sure he gets his other wish.  And I hope after reading this you will too.
If you would like help.  Please send a check to : Pennies From Heaven, 1241 Kings Road Schenectady, N.Y. 12303.  There are 11 children's charities that benefit from this and we can use every bit of support we can get.  Please send a check today. And on behalf of all the poor children, let me say "Thank you , so much for caring".
Click this link to find out about how to help with your $20.00 donation with the "20/11 Club".