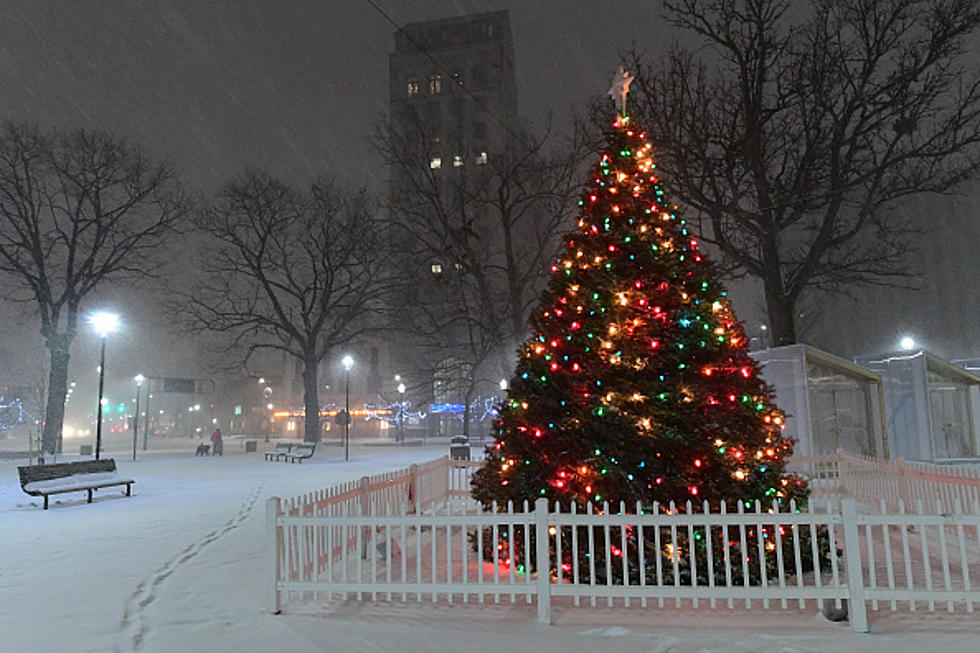 Parts of Capital Region Now Set For Good Chunk Of Snow Saturday
Getty Images
A winter weather advisory is officially in effect for the Capital Region and northern areas can expect a good-sized snowfall for our first plowable snow of the season.
If you have been getting nervous about the possibility of no snow for Christmas, Old Man Winter is waking up just in time and parts of the Capital Region should be in good shape to have snow on the ground when Santa and his elves some to deliver presents next weekend.
Winter Weather Advisory In Effect
So the National Weather Service Winter Weather Advisory for the area is in effect from Saturday morning until Saturday night. So no matter where you are in the Capital Region, you can expect slippery conditions if you are heading out to run Christmas errands.
How Much Snow Will We Get?
As we reported earlier this week, it looks like the Albany area is still looking at about 1 to 3 inches of accumulation. But areas like Saratoga Springs and Wilton are now looking at accumulations of 4 to 6 inches and the Glens Falls area could see over 6 inches of fresh powder according to the National Weather Service.
In the grand scheme, this is not too bad of a storm that we will be experiencing, and well perspective is everything: this one will pale in comparison to Winter Storm Gail which was leaving town one year ago (You can relive those snowfall totals below!). It will honestly be the perfect amount of snow to add just the right touch to the season as we head into Christmas Eve and Day!
Capital Region Record Snowfall Totals December 2020
December 16th and 17th, 2020 Winter Storm Gail dumped a record amount of snow across the Capital Region. Here are snowfall totals the GNA listeners reported from cities and towns throughout the area.
10 Largest Snowfalls On Record In Albany