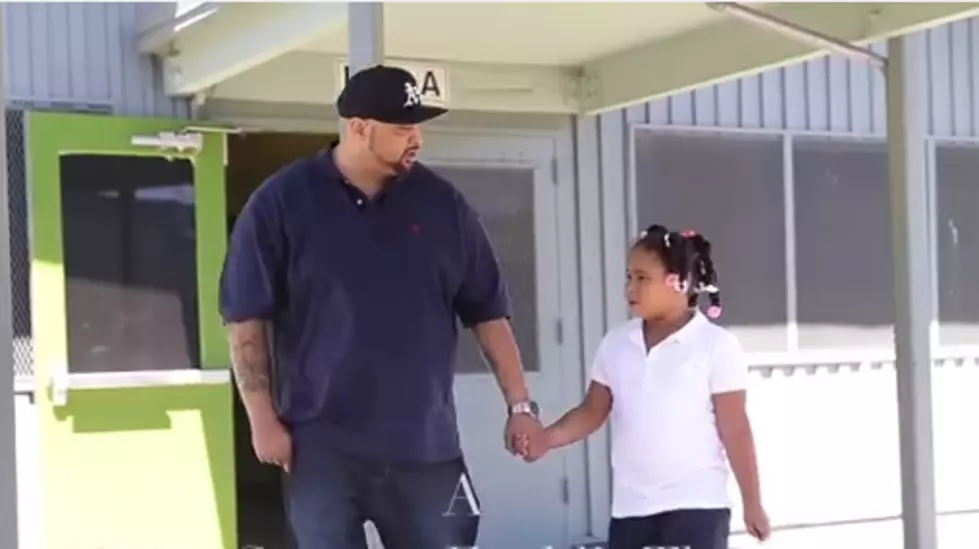 Parent Upset About Her Daughter Getting Bullied Writes Rap Song [VIDEO]
from YouTube
I guess I'm not the only one in the anti- bully songwriting business.  There's a new sheriff in town here.  This guy is GOOD, and he has a very personal reason behind his songwriting. 
So there is this very concerned father who became extremely frustrated with the fact that his daughter came home from school equally frustrated about being bullied.
His name is KHARI. and he's a professional musician.  I checked out his Facebook and ascertained that fact.  It looks like this little song he wrote for his cute kid got almost 6,000,000 hits.  I'm jealous.  I have a TON of songs written with kids on our website, and all of them together don't equal 6,000,000, but I'll stay out of the bitter barn and give this guy his due.
Listen to the carefully crafted lyrics to this song (and if you think writing a rap song is easy, give it a try sometime).