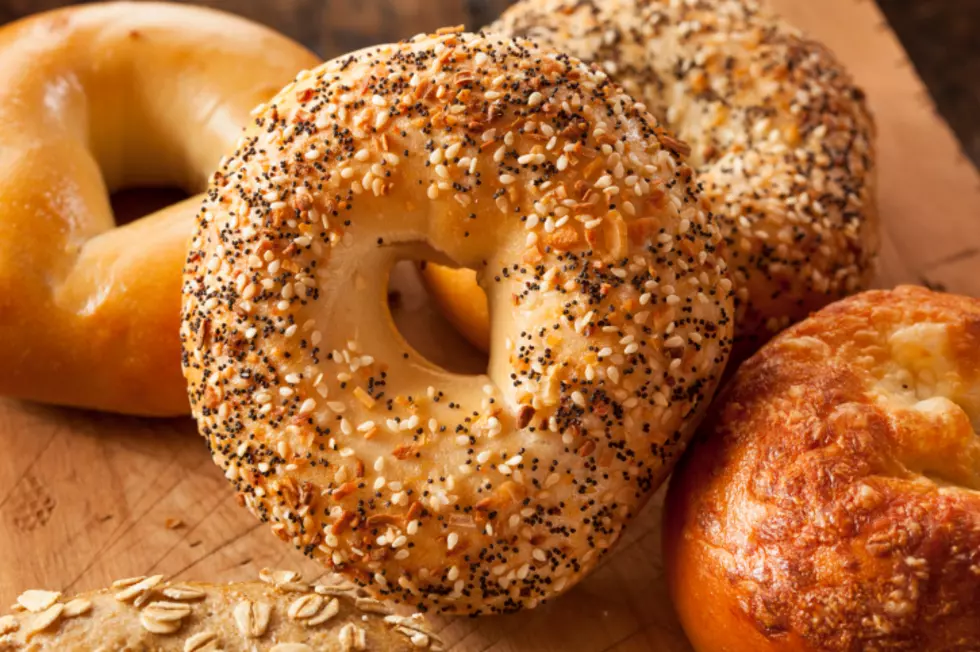 Panera To Give Away Free Bagels For The Rest Of The Year
bhofack2
Just last week, PETA suggested that instead of using the phrase 'bring home the bacon' we say 'bring home the bagels.' I'm not sure if Panera Bread's new promotion had anything to do with the PETA ridiculousness, but the timing of it seems somewhat coincidental.  Either way, it's a win-win for you because Panera wants to hook you up with a free bagel - every day - for the rest of the year.
According to News 10 ABC, you can get one free bagel every day now through December 31st.
What you need to do is simply sign up for Panera's reward program called MyPanera.
The story explains that simply by signing up, the offer will automatically be loaded onto your Panera card and you can start carb-loading for the rest of the year. One free bagel every day through December 31st.
Cream cheese and other spreads are not included with your free bagel.