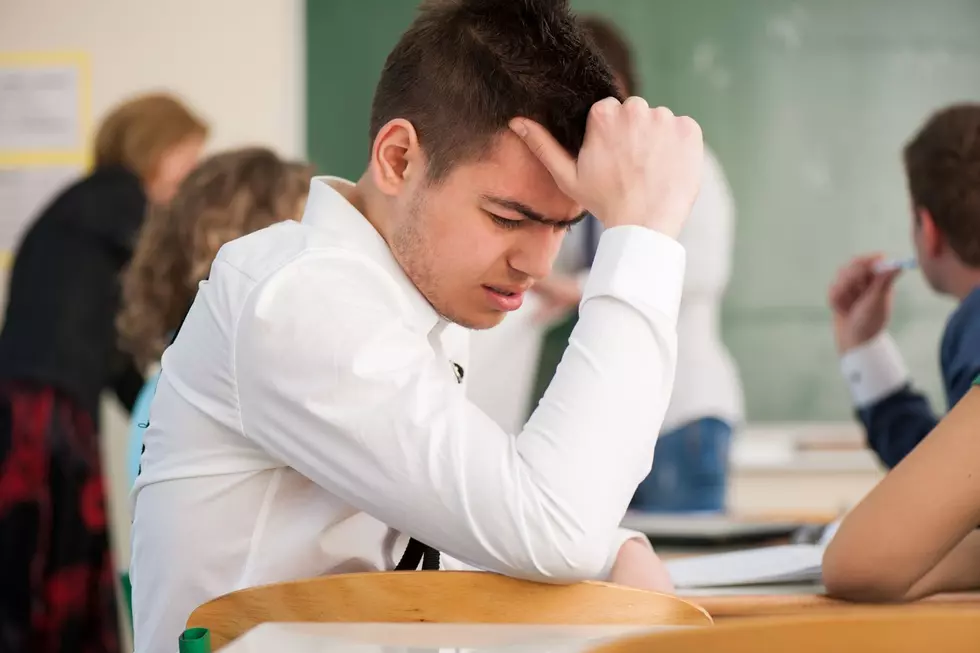 One Capital Region School District Scored 0% Math Proficiency In 2022
Canva
We're already learning that COVID lockdowns had a massive effect on children, especially in education. Many parents and teachers have questioned the effectiveness of remote learning, and whether it stunted educational growth across the world and here in New York. We now have our first statistical glimpse at whether those theories are correct.
The New York State Education Department has made the raw data from their report card available on their website months early. They have not yet published the fully organized data on their assessment site. From the raw data, we can still find the 2022 proficiency scores for the Capital Region's four largest school districts.
Here's How Schools Did
The New York state assessments tested 8th graders on their proficiencies in English Language Arts and Math and awarded the districts a pass/fail percentage. This is the first widescale test since 2019, with 2020's assessment canceled and 2021's as being optional to students.
Albany Schools
We'll start with the bad news: only 2% of Albany's 8th graders passed their math proficiency evaluations. That's a small drop from pre-COVID days. In 2019, it was 3%. The good news? English scores sharply improved against the average. 24% passed in 2019, but those numbers boosted to 35% in 2022.
Schenectady Schools
Schenectady's school district finished last, with some especially grim news – of all the students given the state math assessment, not a single one was deemed proficient. The district had 5% of 8th graders pass the exam in 2019. 18% at English – 20% in 2019, 5% math in 2019
Troy Schools
Troy's students had a slight decrease in math, sliding from 22% in 2019 to 20% this year. As if to even out the difference, English scores increased 2%. Troy 8th graders tested at 30% in 2019 and are now at 32%.
Saratoga Springs
Saratoga still leads the largest districts in overall proficiency scores, but also had the biggest falloff. In 2019, the district's 8th graders scored 44% in math; in 2022, only 35% were deemed proficient. They did score a gain in English, with an increase from 57% to 61% over the pandemic.
Overall, New York's performance mirrors the also-just-released National Report Card, which showed a drop in math scores in almost all 50 states. Reading proficiency also suffered a nationwide drop.
How Do Capital Region High Schools Rank in the State of New York?
U.S. News has released their rankings of high schools in the United States, and when broken down by state, here is where Capital Region high schools rank.
Which Capital Region Schools are Investing in Your Students the Most? [RANKINGS]
When it comes to your kids, you want to send them to a school that will invest in their future. These ten Capital Region schools are doing so more than most.
Get Schooled! The Capital Region's Ten Best Public High Schools
From academics, to teachers, to clubs and activities offered, only a few local high schools stand above the rest. Here are the top ten, according to Niche.