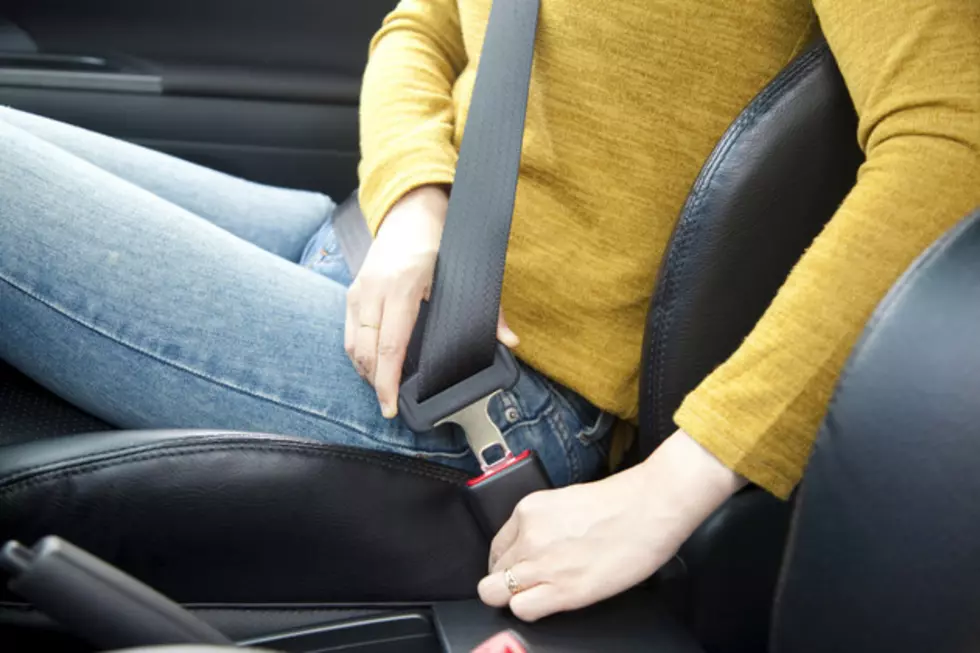 NY State Police Kick Off Seat Belt Crackdown Monday
Credit: Tomwang112 Source: ThinkStock
Make sure you are wearing your seat belt and that your kid's car seats are properly installed!
You should always wear your seat belt, but every now and again it's one of those things that can slip your mind. Well here is an extra reminder to make sure you wear it: New York State Police kick off a 2 week 'Click It Or Ticket' campaign to make sure drivers are following the state's seat belt laws, according to NYUP.com. During the same campaign last year, State Police issued 28,000 tickets! That's a lot of seat belt tickets. So make sure you buckle up and those car seats are installed correctly.
Don't know exactly what that means? Here is the State Police summary of the law, provided by NYUP.com: anyone sitting in the front must wear a seat belt, passengers under 16 must wear one in the back seat, kids under 4 need to be in a federally approved car seat and kids 4 to 7 need to ride in a seat that 'matches their height or weight. '
The seat belt part is east here: just wear it. As far as the car seats for the kiddos, do your research to get the right seat. Plus, local police will usually have times you can have them check your installation - which is always a good idea!
You can see the full seat belt law summary here.