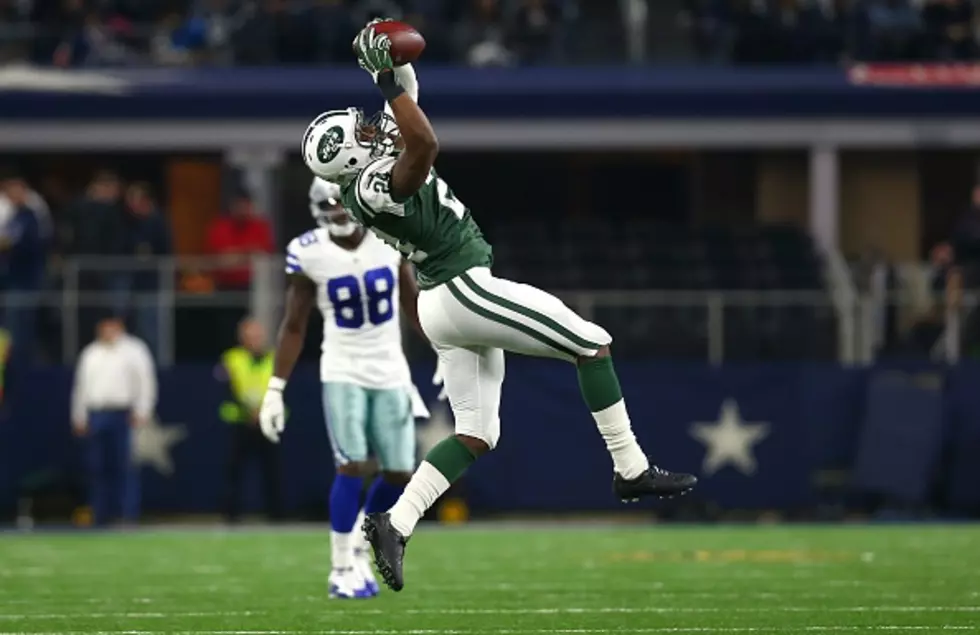 No Super Bowls But New York Jets Add 3 More To Ring Of Honor
Getty Images
The New York Jets last won a Super Bowl prior to Apollo 11 astronaut, Neil Armstrong's walk on the moon, nearly 53 years ago. Yet, the NFL franchise still honors players that prospered during the 5 plus decades of Gang Green championship futility. The trio being honored during the 2022 season did their very best to bring the Jets faithful a Lombardi Trophy and came sort of close twice.
According to friend of The Drive with Charlie & Dan, DJ Bien-Aime of nydailynews.com, New York's AFC franchise will will induct three former Jets legends into the team's Ring of Honor. Each players' induction will be during a home game in the 2022 season, the team announced Thursday.
Derrelle Revis will be one of the recipients of the honor. Revis was the 14the overall pick in the 2007 NFL draft and his dominance in the defensive backfield earned him the nickname "Revis Island." He consistently locked down the best NFL receivers throughout his eight year tenure with the Jets. Revis was a seven-time Pro Bowl selection and a four-time first-team All-Pro.
Revis' best year was 2009 when he finished with six interceptions, 31 passes defended and a pick-six. The Jets will induct Derrelle Revis into the Ring of Honor during their Week 12 game against the Chicago Bears at MetLife Stadium.
The next two honorees solidified the Jets offensive line. First, Nick Mangold was the 29th overall pick in 2006's NFL draft. Mangold made seven Pro Bowls, along with three All-Pro teams. Nick Mangold helped get the Jets to two AFC Championship appearances. Two of his three All-Pro seasons came in those playoffs runs.
Mangold was one of the more popular Jets over the past two decades. Nick Mangold will be honored at MetLife Stadium in Week 3 against last season's AFC Champions, the Cincinnati Bengals.
D'Brickashaw Ferguson was the highest first round selection of the trio as he was picked 4th overall in the 2006 NFL draft. He played 10 seasons for the Jets and was a three-time Pro Bowler. D'Brickashaw Ferguson will be inducted into the Ring of Honor during the Jets' Week 8 matchup against the New England Patriots.
Derrelle Revis, Nick Mangold and D'Brickashaw Ferguson were major Factors in the Jets' advancing to the AFC Championship Game in 2009 and 2010. All three deserve to be in the Ring of Honor.
Ten Buffalo Bills' Players You Didn't Know Were Arrested, and Why
Every now and again, a professional athlete will have a run-in with the law, and these ten Buffalo Bills' players fell under that category. Here are their stories.
Which Capital Region Counties Are Ranked The Healthiest In NY?
Can you live longer depending on where you live? This research says you can and ranks the healthiest counties in New York State. So, we broke it down to the Capital Region.