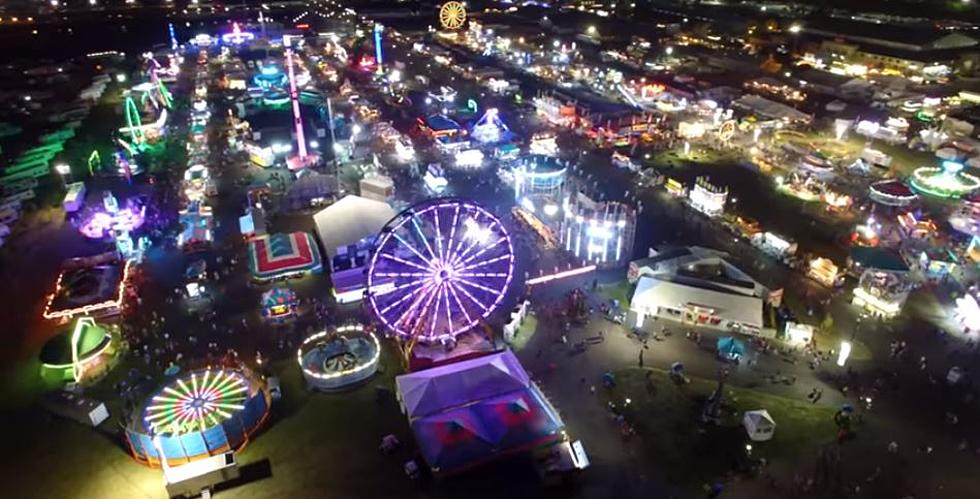 No Fair! NY State Fair Will Be Cut Short Next Year
YouTube.com-PhotosByMeem
The New York State Fair was held for eighteen days this year and it proved to be too long. Attendance was down over five hundred thousand from 2019 to 2021. Even though COVID had a lot to do with the low numbers, the New York State Fair will be shorter in 2022.
The Director of the New York State Fair, Troy Waffner said that it was a challenge for vendors and to staff the Fair for eighteen days. He says that going back to a thirteen-day fair will help fairgoers, vendors, Fairground employees, and every capacity of the Fair according to CBS 6 News.
It wasn't just the adults that didn't attend the Fair this year, their child numbers were way down. They attribute that to the threat of COVID with parents choosing to not attend with their children. In 2021 the New York State Fair attendance was 798,095 which seems like a large number but when you compare it to 2019's attendance numbers at 1,329,275 it's quite the difference.
Governor Kathy Hochul said:
The Great New York State Fair is a celebration of this exciting place we all call home, and this year's Fair was no different, delivering a safe and fun event for all. Returning to a 13-day schedule next year ensures that fairgoers can once again experience all of their favorite shows, exhibits, vendors, and attractions around the New York State Fair while also supporting greater coordination with our county and youth fairs.
With the shorter days, the hope is that the attendance picks up and they will be able to staff it better and alleviate some of the longer days for the vendors. They also hope that there will be less conflict with other county fairs throughout the state.
Mark your calendars because the 2022 Great New York State Fair will run from Wednesday, August 24th through Labor Day, Monday, September 5th.
50 Famous Brands That No Longer Exist