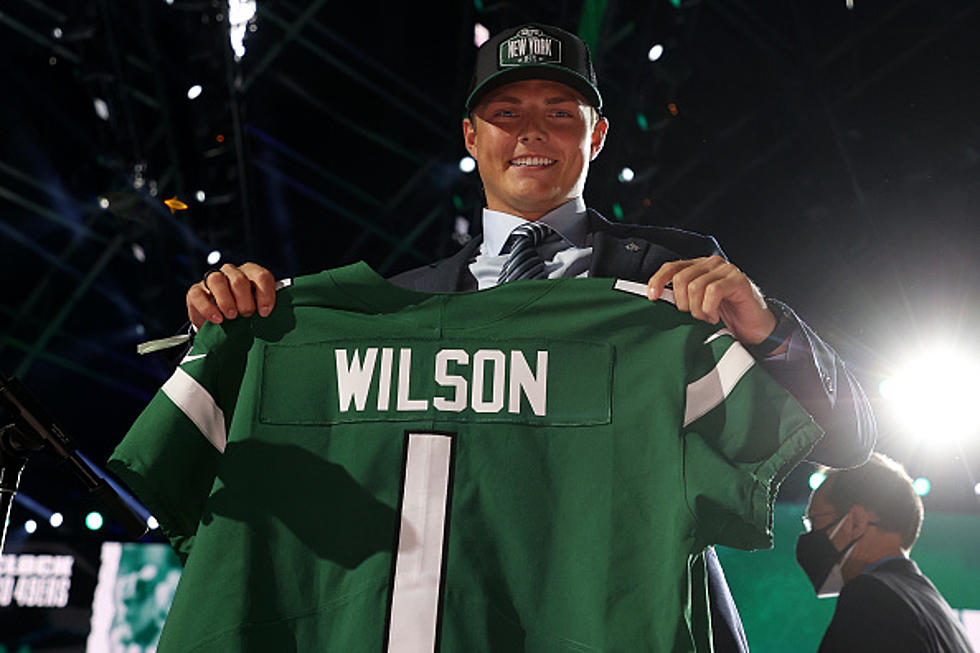 New York Jets: New vs. Old in Week 1
Getty Images
The New York Jets will be looking at an old mirror on Sunday when they take the field against the Carolina Panthers at 1pm at Bank of America Stadium. Former first round draft pick for Gang Green, Sam Darnold will be behind center for the Panthers. Behind center for the Jets, his replacement, the new captain of the Sam's former squad, #2 first round draft pick this year, Zach Wilson.
The quarterback battle of old vs. new is a great story line. However, some of Darnold's teammates that play of the other side of the ball are looking forward to facing their old friend. According to a cool article in the New York Post by Ryan Dunleavy, Jets linebacker C.J. Mosely is looking forward to taking some shots at his old locker room neighbor. "Any time you go against a quarterback that you played with, you get excited just because you actually get to hit him now. That's the big picture. After you get past the former-teammate part, it's just another opponent we have to get ready for."
Dunleavy talked about some old inner secrets that the Jets may try to capitalize on, "We know we have to make him uncomfortable, get pressure in his face," defensive lineman John Franklin-Myers said. "That's what we plan on doing. Knocking people back, making sure he can't see past us and he's running around all game. He makes great plays on the run, so we have to pursue him and track the ball."
Either way, the New York Jets will get a good idea if they made the right choice by sending Sam Darnold packing and handing the keys to the organization to #2 pick Zach Wilson. We'll see!
The 40 Best Cover Songs by Rock Bands