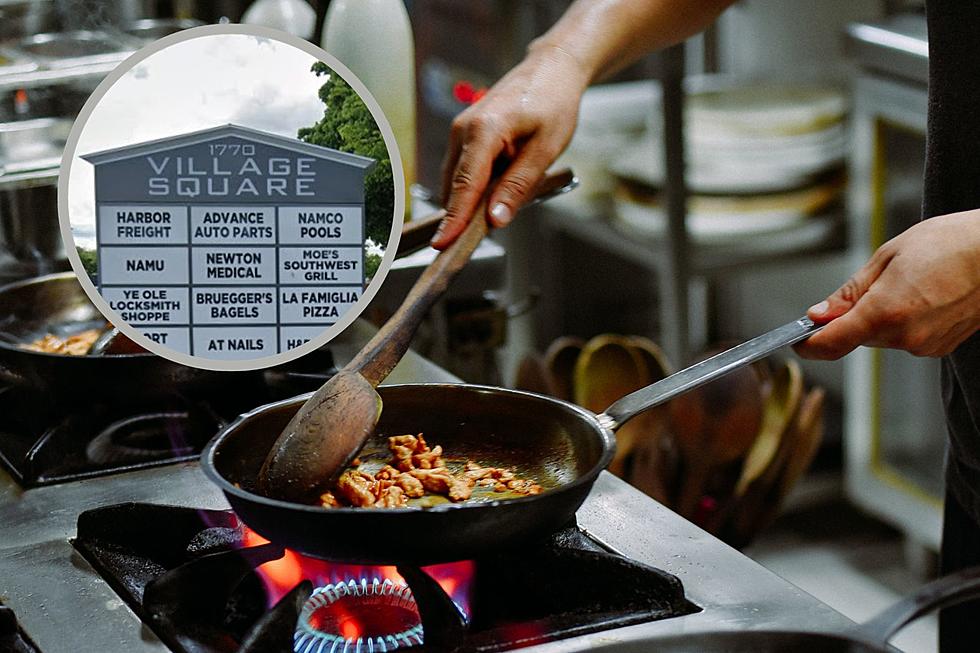 New "Modern Dive Bar With Great Casual Food" Set To Open In Colonie
Canva/Google Map Streetview
The chef-owner of a popular Latham eatery is getting ready to open another Capital Region restaurant.

There has been a lot of buzz in the hospitality industry this week with the news of 2 of the area's legendary pub and grubs closing up shop for good as their owners get ready to retire. The Purple Pub in Watervliet wrapped up a 51-year run after closing their to-go operation, and news broke this week that JJ Rafferty's Bar & Grille in Latham will be announcing a closing date soon after 20-plus years.
As the old saying goes, when one door closes, another one opens!
Korner Bar & Grille To Open In Colonie
Chances you have dined at Innovo Kitchen in Latham or you are aware of the eatery's stellar culinary reputation. The Times Union says Innovo chef and owner John Laposta has a new restaurant in the works! Lasposta tells the Times Union the new 'Korner Bar and Grille' is being planned for an early 2024 opening at the Village Square Plaza located at the corner of Karner Road and Central Avenue in Colonie.
I have only dined at Innovo once for lunch, and it was easily one of the best meals I have ever enjoyed here in the Capital Region. Based on that, I think we can expect great things when the new eatery arrives next year!
10 Capital Region Restaurants Opening In 2023 You Need To Check Out
Are you a foodie? Love to eat out? 2023 is shaping up to be a big year for new restaurant openings throughout the Capital Region. From chain restaurants to new local eateries to local eateries adding new locations to a local reality TV star taking over a dormant restaurant, there will be flavors new and old for Capital Region residents to enjoy in the months ahead. Here are 10 that already opened in the first days of 2023 or will be serving up tasty dishes in the near future.
The Capital Region's 10 Best Italian Restaurants [RANKED]
When it comes to food, the Capital Region is best known for its long list of great Italian restaurants. From chicken parm to veal to amazing seafood dishes and everything in between, here are the best of the best in the greater Albany area according to GNA listeners.
The Capital Region's 5 Best Dive Bars [RANKED]
Nothing beats a great beer with great friends at your favorite dive bar. These are the spots where the atmosphere is down and dirty, and the atmosphere is an absolute blast. You know, the local spots where it is simply about 'everyone knowing your name' and some succulent suds. These are the Capital Region's 5 best dive bars
as voted by our listeners!