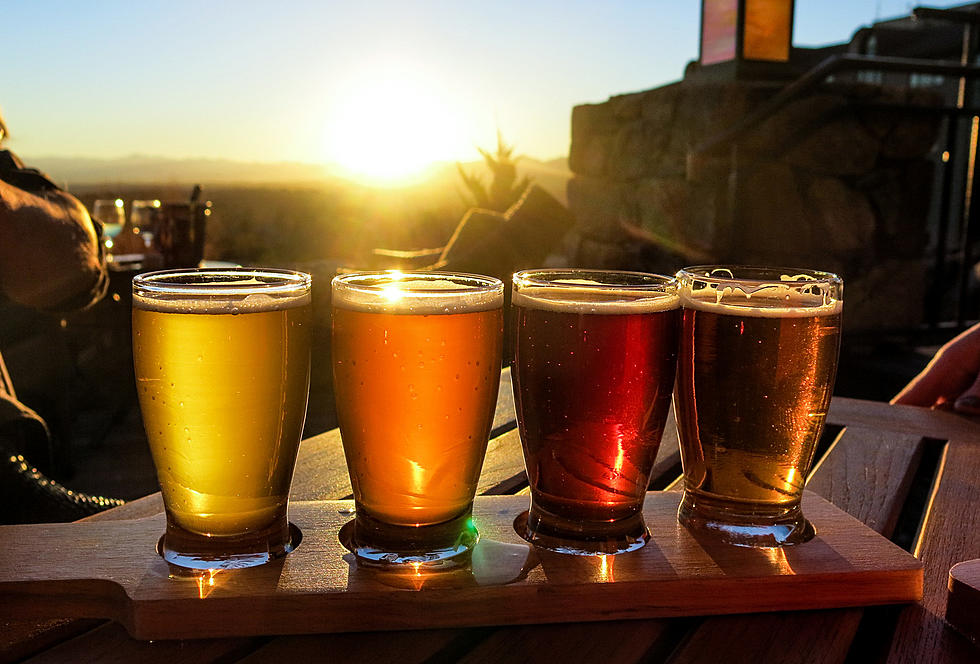 New Brewery in Saratoga County With Beautiful Views & Brews
Thinkstock / Getty Images
There is a new brewery in northern Saratoga County that is quite unique. The beautiful setting helps patrons enjoy the farm setting and several different brews that were made on-site from ingredients that were grown right on their farm. Dancing Grain is a "field-to-glass farm brewery."
Dancing Grain Farm Brewery is located at 180 Old West Road in the town of Moreau. It sits on three hundred acres and is a family-owned business that uses the crops it grows specifically for its brews. They boast that ninety percent of what they put in each brew comes right from its fields.
What Beers Do They Have at Dancing Grain?
They have five beers on tap and work with Common Roots Brewing Company on a couple of brews. They have a cream ale, a blueberry kettle sour, a farmhouse style, an India Pale Ale, and a dry stout according to the Saratogian.
The Property is Beautiful
Dancing Grain Farm Brewery is a beautiful backdrop while sipping their delicious brews. The main goal is to share the entire farm with the community to enjoy. They hope to make the farmland more educational to its patrons in the future.
Dancing Grain Farm Brewery has indoor and outdoor seating and you can bring your own food. They are open from 3 pm until 9 pm on Thursday and Friday, noon until 9 pm on Saturday, and noon until 6 pm on Sunday. There are also special events throughout the season. A grand opening celebration will happen sometime in October.
Clifton Park Druthers Brewing Company Opens! Check it Out
The new Clifton Park Druthers Brewing Company is open!. When the computer renderings of this massive brewhouse were revealed, they looked amazing. After many months of building this stunning brewhouse, check out just how gorgeous it is inside and out! Clifton Park Druthers Brewing Company is now open!