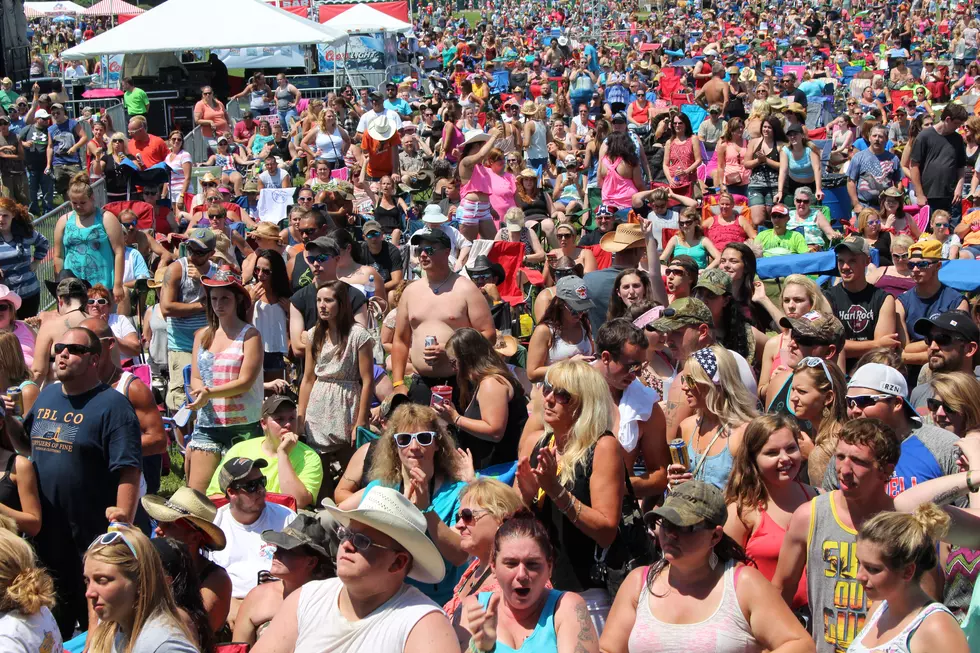 My Favorite Tracks from our Countryfest 2016 Lineup
Credit: Ariana Sheehan
Checking out the calendar and counting down the days. Countryfest 2016 can't get here quick enough! It'll be my first Countryfest so I've been going back through and listening to all of the his our lineup has had over the years.
I'm not sure who I'm most excited to see July 9th at the Schaghticoke Fairgrounds. It might be a tie between Granger Smith and Charles Kelley. Though, Granger did tweet at me once, so maybe he's tuggin' on my heartstrings a little more. Regardless, there is a piece of each artist to be incredibly excited for when the take the stage. Here are some of my favorites from each. Oh and don't forget to pick up your tickets to the show or Super VIP ticket experience here.
Charles Kelley - "The One Who Gets Me"
Thompson Square - "Glass"
Eli Young Band - "Even If It Breaks Your Heart"
Granger Smith - "Don't Listen to the Radio"
Lee Brice - "Panama City" *note: the story behind this song is awesome. Recorded in one take at a studio in Nashville.*