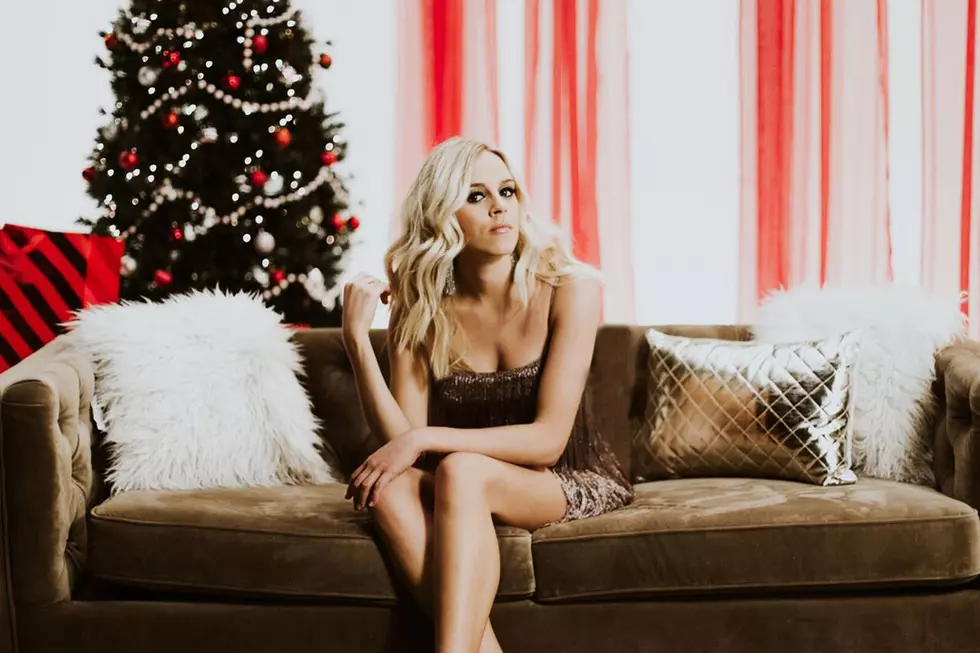 Logan Brill Is Having a Heartbroken Christmas in New Amazon Original [Exclusive Premiere]
Merritt Huey
Logan Brill sets a melancholy tone for the holidays in her new video for "Doesn't Feel Like Christmas Without You."
Brill sings about lost love and holiday plans that have turned to heartbreak in the song, which is part of an Amazon Originals Christmas playlist titled Acoustic Christmas. The track — which is debuting exclusively via Taste of Country — has a classic torch ballad feel, underscoring yearning lyrics that make it clear a breakup has cast a dark pall over the most wonderful time of the year.
"In November you had stars in your eyes / By December they were gone / Tell me why did you leave on Christmas Eve / Could you not stay for one day longer?" Brill sings.
The Best Christmas Music of 2017
"I've always loved the old-school Christmas albums like Nat King Cole and Christmas With the Rat Pack, so I wanted to record something that felt timeless. I hope when people hear this song they hear it as a fresh spin on something familiar and classic," Brill says.
The video carries forward that classic feel, but with a contemporary look to it as Brill wanders through a Christmas party looking desolate. That's intercut with footage of her singing in front of a sharply-dressed band and walking through a light snowfall, creating the feel of a classic Christmas television special.
"When I was looking for inspiration for the video, I wanted to channel something equal parts retro, classic, and fresh," she tells us. "Kind of like if Rosemary Clooney was taken out of White Christmas and put into American Bandstand, but in 2017."
Brill's "Doesn't Feel Like Christmas Without You" is one of 21 songs that are part of the Acoustic Christmas playlist, which also includes new songs from Josh Ritter, the White Buffalo and Noah Gunderson, as well as Americana stalwarts Jim Lauderdale and Nicki Bluhm. Lucas Hoge, Waterloo Revival, Lori McKenna, Bailey Bryan and more are also featured in the collection, which is available exclusively via Amazon.
See Country Stars With Santa