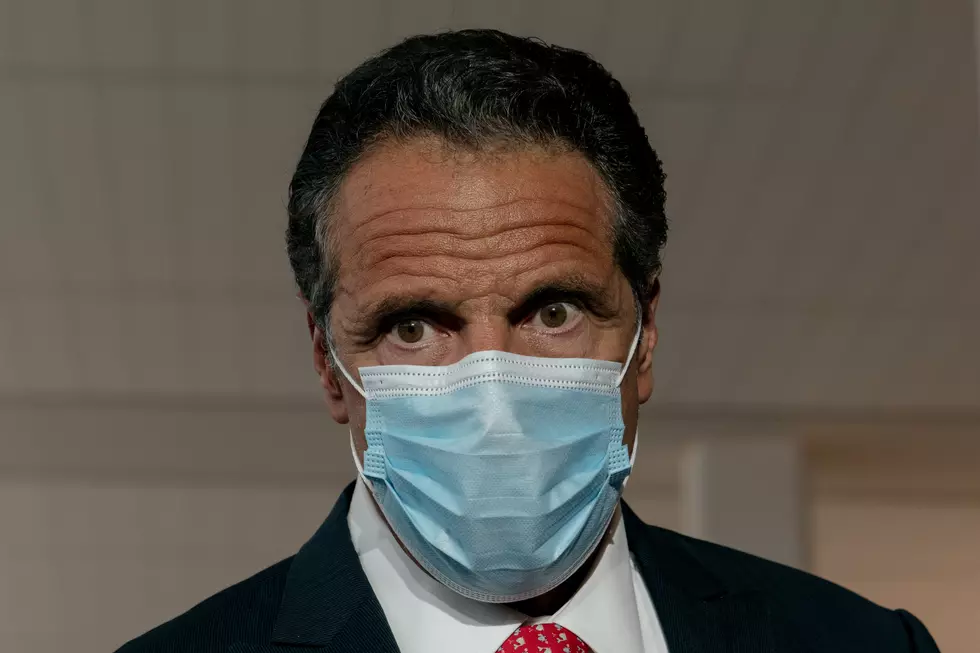 Laugh and Learn w/ Brian and Chrissy's "Cuomo Quiz"
Getty Images
On Friday morning, Brian and Chrissy played another round of their outrageous, yet very informative morning show game called the Cuomo Quiz. The topics for this particular quiz ranged from recent tweets about wearing a mask, to the latest state added to "the must quarantine following travel there."
A listener from Pittsfield took a shot at it this morning, and nailed it going 3 for 3 and even managed to throw in a few jabs at "The King."
Brian and Chrissy play this game a few times a week and it serves as a little refresher course the latest King Cuomo mandates, rules, laws, suggestions and warnings.  It's not an easy game to navigate through, I mean let's be fair, these things change on the daily.  But thanks to the absurd nature of some of the fake answers, it's easy (and pretty funny)  to try and figure out what the Governor really said, and what Brian and Chrissy made up.  How would you do?  Take a listen to the latest installment of Brian and Chrissy's Cuomo Quiz game, and laugh along while you educate yourself by learning the New York mandate.
Listen to the game here, and check out Brian and Chrissy in the morning next week to play.
Enter your number to get our free mobile app
KEEP READING: See states hit hardest by COVID-19's impact on tourism