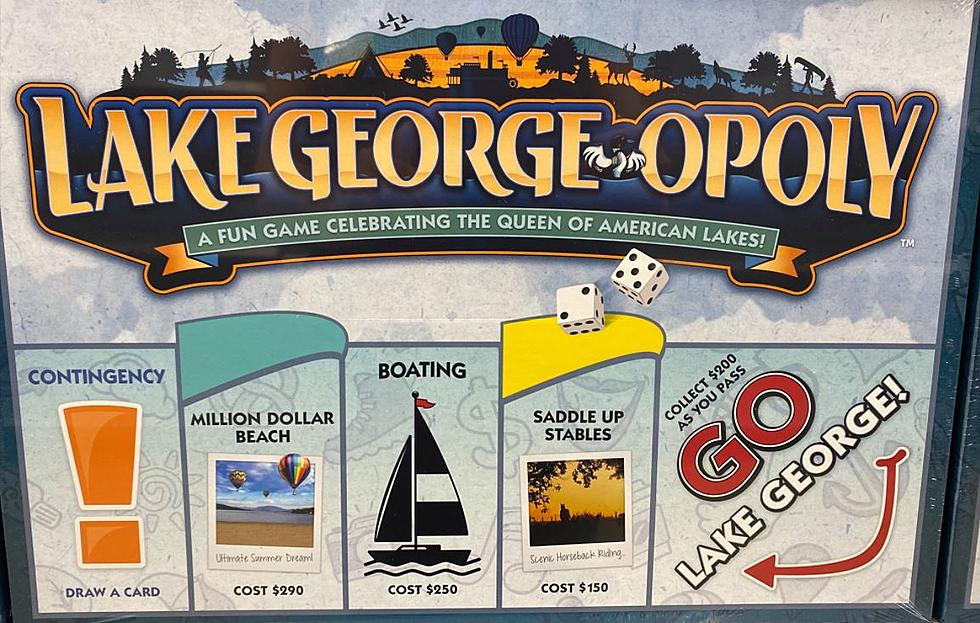 Lake George Opoly: Where Can You Find This ADK Treasure?
Photo: Queensbury Walmart
Many people in the area - and even around the country - have been on the lookout for the Lake George version of Monopoly.
Hasbro, the company that owns the rights to Monopoly, says there are over 300 hundred different versions of the classic board game that has been a family-time staple in homes for over 120 years.
As games and gaming systems have come and gone, Monopoly remained consistent and its makers have found new ways to keep it fresh and interesting by integrating it into various aspects of pop culture.
Perhaps you've seen versions that incorporate sports teams, movies, music, or entertainment, or maybe even the one specific   Hasbro has even produced regionally specific versions of the game as well.  Basically, if something could be made into a Monopoly game board, Hasbro whizzed past "GO!" and made it happen.
This brings us to one of the 300 versions of the game called "Lake George Opoly," which as you guessed, is an Adirondack version of the board game that celebrates the Queen on the American Lakes!
But, where and how can someone get their hands on this game?
Lake George Opoloy is super-regional, but interest in the board game is spread throughout the country, and as demand for this game increases,  a growing group of people in the Lake George region will occasionally post places in the area they found the game.
Some join in the conversation offering to ship versions of the game they have to anyone in need.
Others, including one woman named Dawn who even offered some shipping advice on the Fans of Lake George Facebook group by posting this, "I've sent out over 60. Most places in NY, NJ, PA, CT are $9.90 shipping with 2-day priority, tracking, and insurance. No need for special paper, just go to the grocery store or Walmart and ask to buy paper bags and cut the bottoms out. They are CHEAP and perfect sized!"
A few weeks ago, Walmart in Queensbury posted a photo showing an entire section of the store dedicated to local versions of the game; Queensbury Opoly and Lake George Opoly.
12 Cool and Unique Facts About the Capital Region