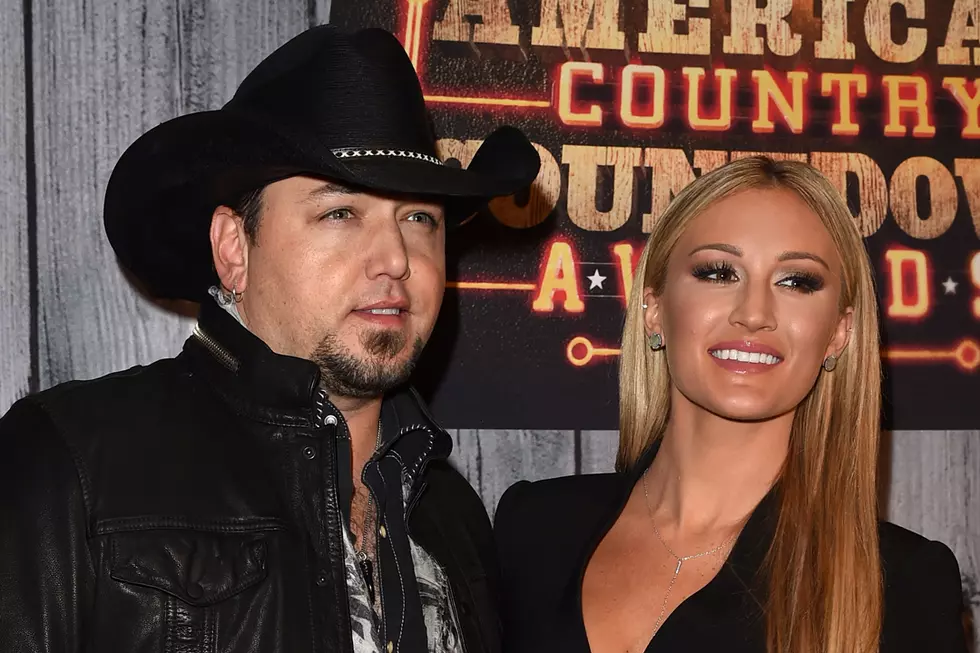 Jason Aldean Talks To WGNA: A Show For Vegas Victims Could Happen
Jason Merritt, Getty Images
Jason Aldean admittedly is a very private person, yet much of his life has been made public.  Some of that is just the price of fame which he accepts and acknowledges.  One thing he has a very low tolerance for is social media 'trolls' especially the ones who parent shamed he and wife Brittany while they vacationed in the Bahamas recently.  In a 3 part interview with Brian and Chrissy from the WGNA Morning Show, Jason Aldean was open, honest, candid, revealing, and as funny as you'd expect.  Part 2: Social media parent shaming and his thoughts of playing a special show for the victims of the Vegas tragedy. 
Jason Aldean explains to Brian and Chrissy from the GNA Morning Show that their 3 month old Memphis was in very capable hands while he and his wife Brittany took a little break and vacationed in the Bahamas.  The parent shamers had their say, and then Brittany followed suit.  Aldean talked to us about his love/hate with social media and also addressed whether or not he would be doing a special show for the Route 91 Harvest Fest victims.
Tickets are on sale now to see Jason Aldean and the High Noon Neon tour at SPAC on July 15th.  His new album Rearview Town is available on April 13th.