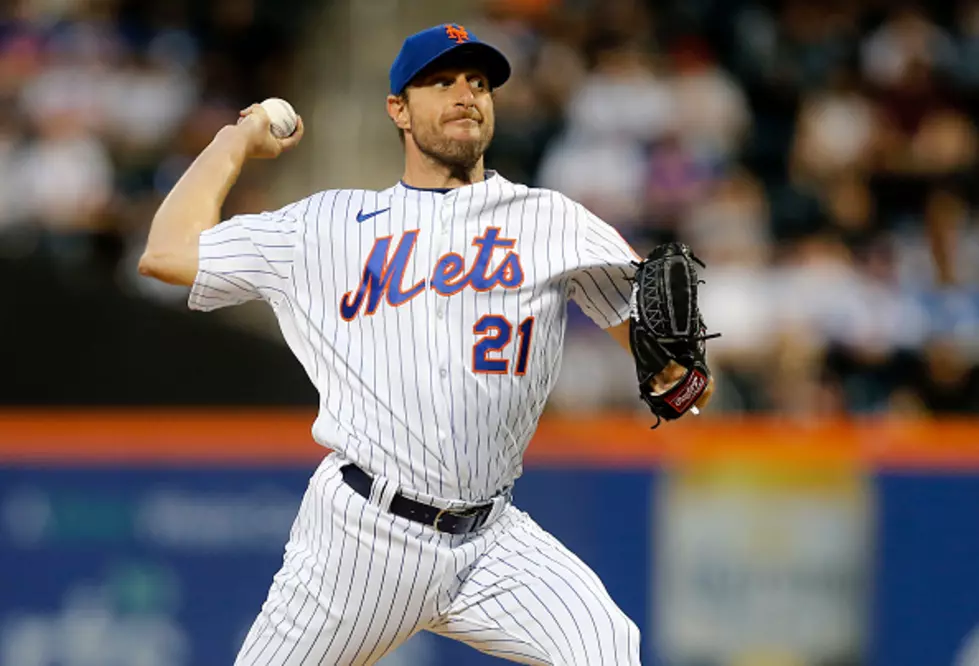 How Deep Will The New York Mets Go In The 2022 MLB Postseason?
Getty Images
The New York Mets clinched their first playoff berth in six years last night after defeating the Milwaukee Brewers.  This season has been special so far for the Mets but recently they have been bitten by the injury bug.  Max Scherzer just returned last night and threw six perfect innings on just 68 effortless pitches.  He was then pulled right after that which caused some frustration and speculation from Mets fans.  I think it was the right move however by manager Buck Showalter because you need Scherzer for October and a World Series run.  The Mets also are missing star outfielder Starling Marte who might return next week from a hand injury after getting hit by a pitch.  The Mets are getting healthy at the right time.  Here is my quick take on this from The Times Union:
If Jacob deGrom and Max Scherzer can stay healthy the rest of the season, and that's a big if, the Mets can win the World Series. Scherzer returned from the injured list on Monday and pitched 6 perfect innings against the Brewers to help the Mets clinch their first postseason berth since 2016. Manager Buck Showalter has made a big difference this season pushing all the right buttons, but the postseason is all about starting pitching. The Mets have two of the best, but they both need to stay healthy.
MJ and I both agree with the decision to pull Max Scherzer despite having a perfect game through six innings.  We discussed this earlier right here on Big Board Sports.  Below is our full conversation on this.
Now that the Mets have clinched a playoff spot, they must now focus on winning the National League East and holding off the Atlanta Braves.
Ten New York Mets' Players Who Were Arrested, and Why
Professional athletes are just like us: sometimes, they get in trouble with the law. These ten New York Mets' players were arrested at some point, and here's why.
Meet the Mets? Ten Trades That Could Bring the NY Mets a Title
New York Mets' owner Steve Cohen isn't afraid to throw money around, and ahead of the 2022 MLB Trade Deadline, these ten players could be on the move to Queens.