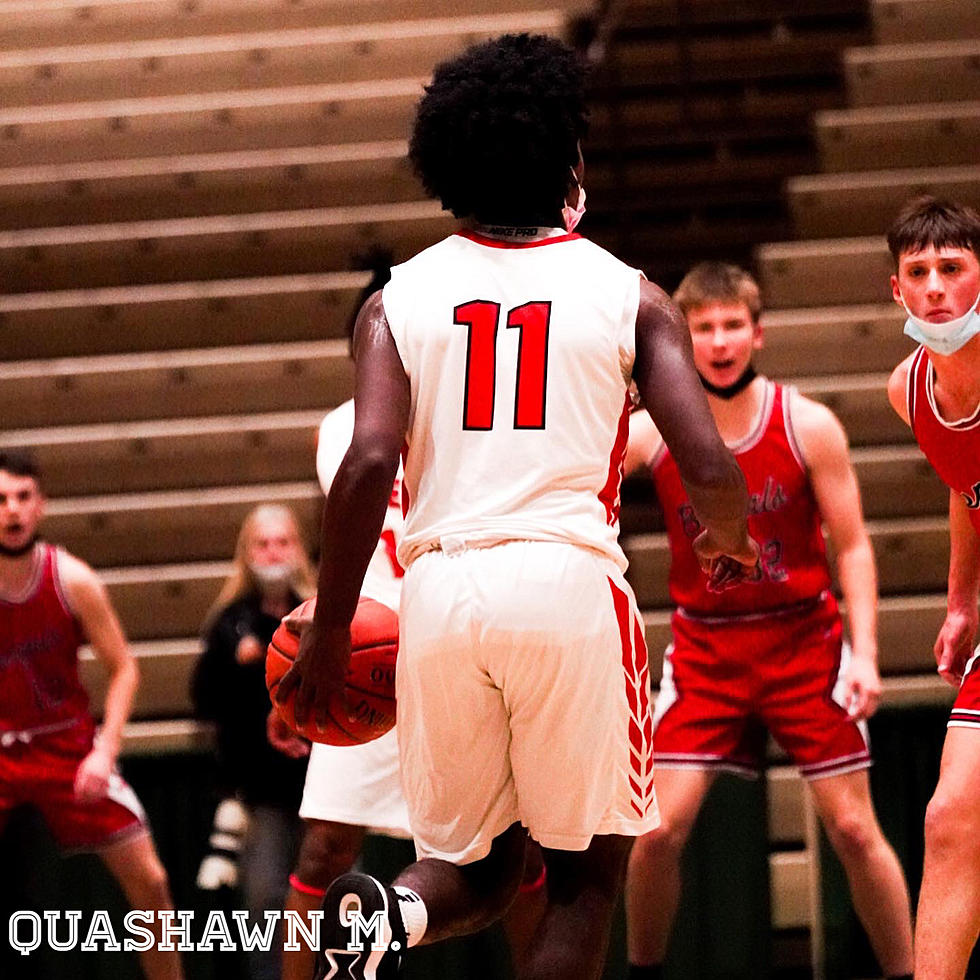 High School Hoops Coach Raises $10k at Hudson Valley CC Tourney
Photos by Quasham M.
Take a normal Friday night of conference hoop match-ups, add in a cool 3 full days of non-conference match-ups in the Coaches vs. Cancer tournament at Hudson Valley Community College and you have a wild weekend of high school hoops in the Capital Region. Oh yeah, don't forget to throw in the energy from the holidays! That's what happened this weekend and it more than lived up to expectations.
Tamarac High School boys basketball coach Eric Medved ran an 18 game, weekend basketball tournament like he coaches, to win. Medved got his win this weekend, on the court and off. The Tamarac coach's weekend effort, besides two basketball games for his team, was running the Coaches vs. Cancer high school tournament, a cause near and dear to his heart. Coach Medved's family has been hit by cancer very hard. He wanted to hit back. How did it go? Well, we'll get to the basketball in a second, but the tournament raised a whopping $10,785 so far! Amazing!
The 18 games started Friday nigh and finished on Sunday night. Everyone enjoyed the event and saw some great basketball. Thanks to Coach Medved and his team of volunteers for providing some awesome photos and highlights. The 'Game of the Tournament' was a 54-53 Voorheesville victory over Hoosic Valley.
KeyShaun Tillery of Albany Academy was voted 'Tournament MVP'
The All-Tournament team was:
Zachary Rice Tamarac High School
Nick Verdile Ballston Spa High School
DayShawn Walton Green Tech
Daniel Covington Troy High School
Alex Schmidt Ichabod Crane High School
Jesse Kuzmich Greenwich High School
Colin Richardson Mechanicville High School
Isaiah Maines Hudson High School
Logan Reilly Hoosick Valley High School
Bobby Chandler Albany Academy
A big congratulations to Coach Medved for a fantastic tournament under difficult conditions and still raised over $10,000. That is truly amazing and a big credit to the hard work of all of the coaches, student-athletes, volunteers, families and friends that made it a true success. That is an awesome holiday contribution to a tremendous cause. Well done.
Famous People With Ties To The Capital Region