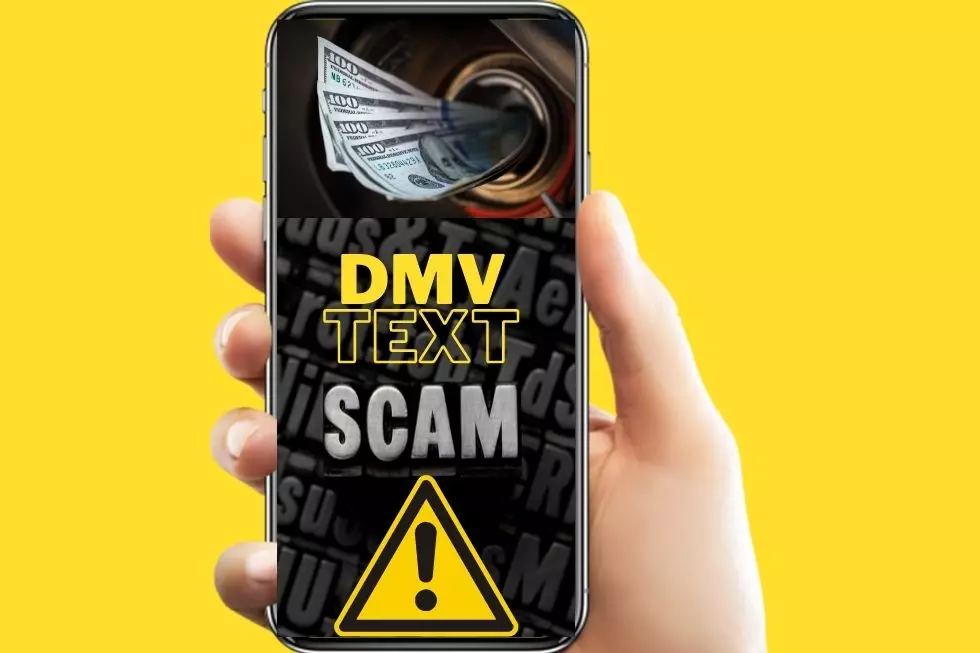 High Gas Prices Has the NY DMV Warning of Latest Texting Scam! [PIC]
Canva
It seems when prices get higher or the economy is crazy, there is always a scam to be aware of. This time the New York State Department of Motor Vehicles (NY DMV) has a new scam that they are warning you about. It has to do with high gas prices and rebates.
What is the Latest Text Scam?
The text message that the NY DMV is warming about is called a phishing scam. The text message claims that New York State will give a fifteen hundred dollar rebate because of how high gas prices are right now throughout the state.
It Looks Something Like This:
What Happens When You Click on the Link?
If you click on the link, the page looks similar to the New York State Department of Transportation website. It tells you that you can qualify for a fifteen hundred dollar gas rebate due to high prices. The scammers make the site look legit by the web address "nydmv.info". They also include a New York State license template to try and gain personal information for the scam.
Be Aware of Scams Like This One
Beware when clicking any links that come through text messages. You may think they are coming from a reliable source. Never send personal information through email. Spelling, grammar, use of threats, and websites that don't match the legitimate ones are red flags. To find out more about phishing scams through the DMV, click HERE.
If you are ever unsure about the legitimacy of a website or a text, do not open it or click on it.
See the 11 Worst Places To Live In NY [RANKED]
Money Inc. has ranked the worst places to live in the Empire State based on crime, employment opportunities, local schools, and access to recreation. Here we will feature the 11 worst on the list, including one of our beloved Capital Region cities. Which is not a well-deserved honor!