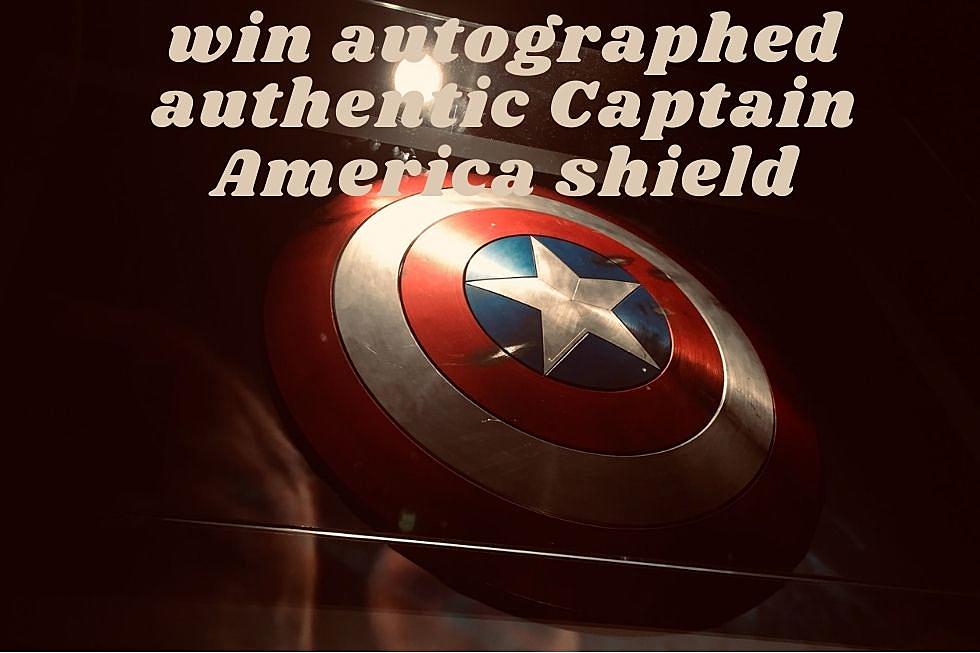 Help the 'Wish Kids' For Your Chance to Win Capt. America's Autographed Shield
Unsplashed
If you want to own a piece of the Marvel Universe and help out a great cause, then this is the perfect way to do it. Make-A-Wish of Northeast New York is auctioning off something special from Captain America to benefit "wish kids" battling critical illnesses.
What is Being Auctioned Off?
This is a rare find. It's Captain America's signature shield that is signed by not just the main star of the movie, but by four! It's autographed by Sebastian Stan who plays Bucky Barnes and alters ego Winter Soldier and is the one who donated the shield. It was signed by Chris Evens who is Captain America in the movies, Anthony Mackie who plays The Falcon, and Wyatt Russell who is Captain America in the streaming spinoff show according to the Times Union.
Sebastian Stan, who donated the shield said:
There are only six of these shields made and this is the only one with these signatures on it. It is unique in that perspective. There is no other one like it.
How Do You Buy Raffle Tickets and Help Make-A-Wish?
You can buy raffle tickets for $25 each or you can get 5 for $100. The shield is 25 inches in diameter, it comes with leather straps and a carrying case. The winner will be announced at the Spark of Joy Gala on March 26th. You do not have to be present to win. There are NO online sales. You can only get them by calling the Make-A-Wish office at 518-456-9474 or by stopping at the office at 3 Washington Square in Albany Monday through Friday during business hours.
Storytown USA's First Season Through Rare Photos Taken in 1954
See LEGOLAND New York's New Water Playground
LEGOLAND New York has quickly become one of the state's most popular attractions since it opened last year. Now, they are adding to the family fun with a new water playground that will open in the summer of 2022. The playground will be one of several new attractions opening in the new season, and it will be a part of the Lego City section of the park. Take a tour of the playground in the renderings below.