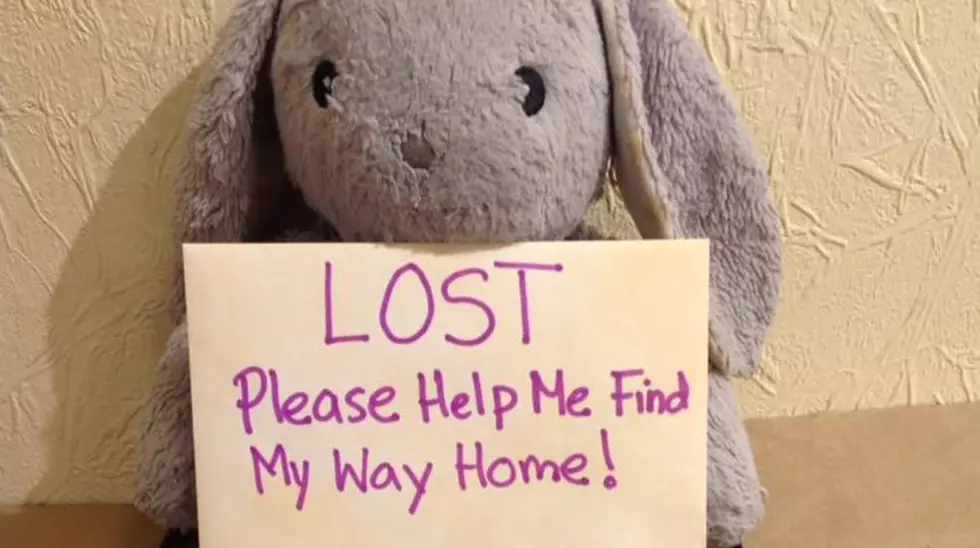 Help Local Bunny Find Missing Kid [PHOTO]
Lakeside Farms
When I was younger, my white cat stuffed animal was my everything and when I left it in Disney World- I was crushed. We can stop that from happening and help return this cute bunny back to their best friend.
I first saw this story on CBS6 and then saw how many times it was shared on the Lakeside Farms Facebook but the bunny still hasn't been reunited with its owner.
Lakeside Farms in Ballston Lake posted this picture on their Facebook page of a stuffed bunny that was found at their store without an owner. Their hope was to share the picture enough so that they could reunite the bunny with the child that lost it in the gift shop on Wednesday.
If this is a bunny you recognize, you can probably claim it through their Facebook or go to the store directly where they say it's "at the gift shop waiting for the owner to pick it up" at 336 Schauber Rd, Ballston Lake. Any questions, you can call them 518-399-8359.