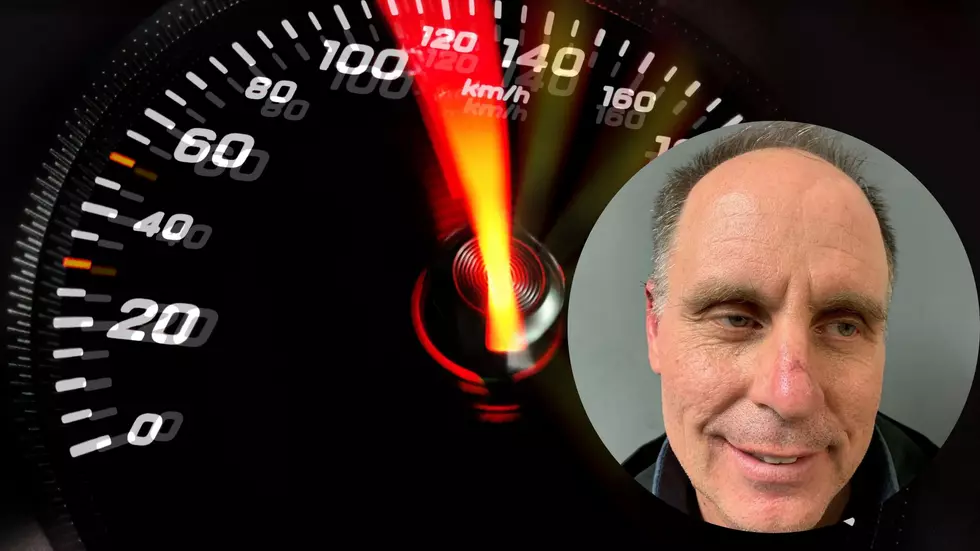 Grossly Negligent Vermont Man Crashes Doing 120 MPH, Police Say
Photo: Rutland Vermont Spotlight/Canva
VT man arrested for "grossly negligent operation" of a motor vehicle.  What happened?
Police in Vermont arrested a man over the weekend who they say was unable to navigate a turn because he was driving under the influence and at a ridiculously unsafe speed.  Eventually, the impaired man would crash his car, only to be arrested and charged moments later.
According to a report from Rutland Vermont Spotlight, shortly after midnight on Sunday morning January 15, Troopers from the Vermont State Police Rutland Barracks observed a vehicle traveling westbound on US 4 at approximately 120 mph.
While attempting to navigate a corner, State Police say that Kelly Berg, the operator of the vehicle, lost control and crashed.
His injuries were minor, but his negligence wasn't, and Berg is lucky he only injured himself.
According to the report, when Troopers got to his crashed car, "signs of impairment" were observed and Berg was given a Standardized Field Sobriety Test.  He was taken into custody for driving under the influence and grossly negligent operation.
What is considered "grossly negligent' when it comes to the VT State law?
The law states that in "gross negligence cases," the defendant's behavior must show, "failure to use even slight care or conduct that is so careless as to show com­plete disregard for the rights and safety of others."
According to the police report, Berg was "first transported to Rutland Regional Medical Center for minor injuries and subsequently to the Vermont State Police Rutland Barracks for processing and later released on a citation to appear in Rutland County Superior Court, Criminal Division to answer for the charge of DUI and grossly negligent operation."
New York Lottery Scratch Off Tickets With The Most Number One Jackpots Remaining
Here in New York, the time is now to start searching for some amazing jackpots. There are all sorts of different kinds of Scratch-Off tickets offered by the New York Lottery.
While looking at the latest weekly roundup for grand prizes, we counted 59 different tickets that have their grand prizes still on the market. The report was last updated on January 4th 2023, as we publish this article.
The Capital Region's Worst Roads To Drive In The Snow
Driving in the Capital Region can be a chore in the warmer months. But during the winter, there are some roads local drivers would rather avoid. That applies when the snow falls and in some cases when our wintertime nemesis, pool-sized potholes, begin reproducing like rabbits! Here are the worst Capital Region roads to navigate while driving in the snow according to YOU.
10 Capital Region Restaurants Opening In 2023 You Need To Check Out
Are you a foodie? Love to eat out? 2023 is shaping up to be a big year for new restaurant openings throughout the Capital Region. From chain restaurants to new local eateries to local eateries adding new locations to a local reality TV star taking over a dormant restaurant, there will be flavors new and old for Capital Region residents to enjoy in the months ahead. Here are 10 that already opened in the first days of 2023 or will be serving up tasty dishes in the near future.