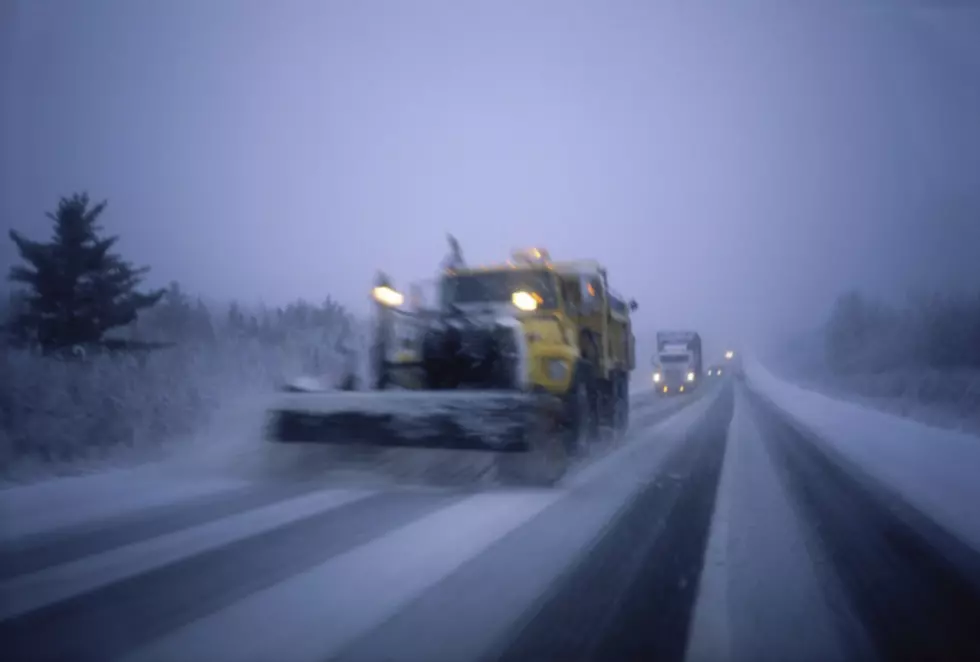 Good Sized Snowfall Predicted For Albany Saturday
Purestock
After spring-like temperatures this past weekend, Old Man Winter has returned and it looks like he is bringing snow this Saturday.
* UPDATE Friday, January 17 at 6pm: Here is your latest snowfall predictions as we get ready for tomorrow evening's storm. According to the Weather Channel, it looks like the snow will start falling around 1 or 2pm tomorrow. There is a Winter Storm Watch in the Albany area tomorrow afternoon through Sunday morning about 4 to 6 inches of accumulation expected. In northern Saratoga County, Lake George and the Berkshires there is a Winter Storm Warning in for tomorrow with up to 9 inches of snow possible. *
I hope you got outdoors and enjoyed the warm temps while we had them, because it seems our January warm up is officially over. After what seemed like a 40 degree temperature drop yesterday, winter is back and we have more snow in the forecast.
According to the Weather Channel, there is a pretty big storm moving across the country, bringing snow to northern areas including Upstate New York. Right now the local Weather Channel forecast is calling for up to 8 inches of snow accumulation this Saturday. That could change based on the final track of the storm, but it looks like after a dry-spell we will finally get more snow this weekend.
While the warm temps this past weekend were nice, we knew they would be short-lived and what was soon to come. I say we enjoy winter while it's here, knowing the mild weather we got the last few days is right around the corner.
Enter your number to get our free mobile app