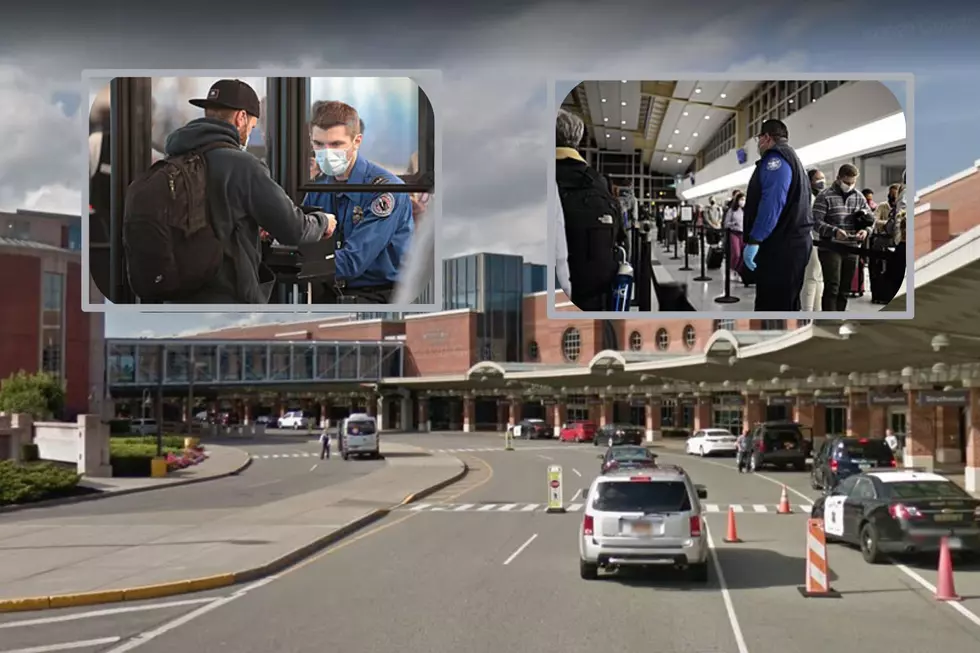 Get Hired As Albany Airport TSA at 3 Capital Region Job Fairs
Getty-Google Maps-Canva
The Albany International Airport is looking to fill many TSA positions so they are holding a job fair at three different locations throughout the Capital Region.
What Positions Are They Looking to Fill?
The TSA is looking for new officers either full or part-time. You don't need to have prior experience as a security officer or in law enforcement. The positions all offer training at the Federal Law Enforcement Training Center and you get paid while you learn.
Working for the TSA comes with perks like paid training, annual sick leave, retirement savings, health care benefits, and pride in contributing to national security. They emphasize diversity and inclusion, welcoming people from different backgrounds, including veterans and those with disabilities. The starting salary is $47,047 and it's easy to apply by attending any one of three local job fairs in October.
Here are the job fairs where you can meet TSA representatives:
- Albany Job Fair on Wednesday, October 4th, from 9 a.m. to 4 p.m. at the Holiday Inn Express in Latham.
- Get Hired Job Fair on Wednesday, October 11th, from 2 to 5 p.m. at Crossgates Mall in Albany
- Capital District Educational Opportunity Center Job Fair on Thursday, October 12th, from 11:30 a.m. to 1:30 p.m. in Troy.
Bart R. Johnson, TSA's Federal Security Director for Upstate New York, emphasized that TSA protects national security and offers a fulfilling job with growth opportunities.
If you want to know more about what TSA officers do and their mission, watch a video called "Day in the Life of a TSO." To check out job openings for TSA officers nationwide, and more information click HERE.
Albany International Airport is doing an overhaul to the tune of $100 million. Check out the story and renderings, here.
Fly Direct To These 16 US Destinations From Albany International Airport
There are many destinations you can fly to from the Albany International Airport. But if you are like most travelers, you don't want to have to make a connecting flight. Here are the destinations you can fly directly to from the Albany International Airport. You can hop on Delta, American Airlines, Southwest, Allegiant, and United Airlines.