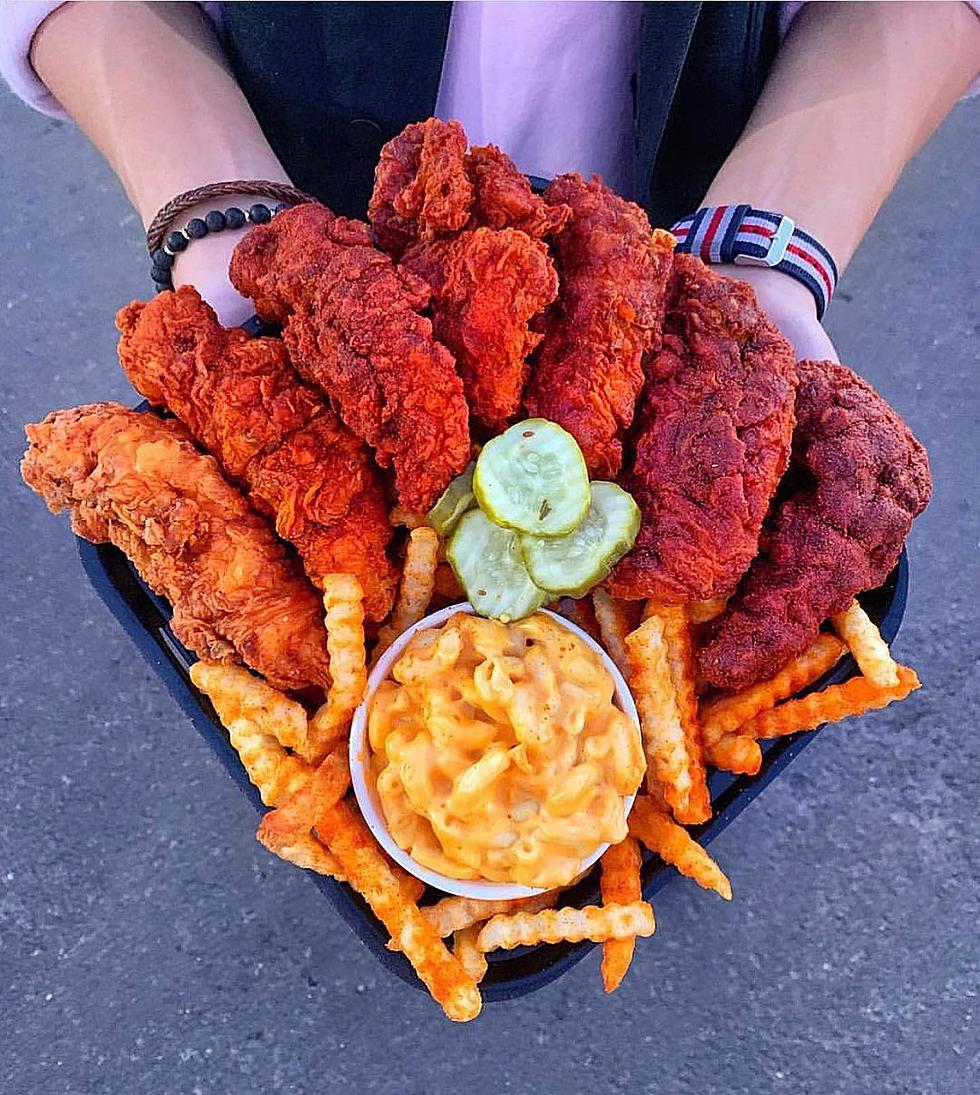 Fried Chicken Fast Food Joint Coming in Hot in Warren County
Dave's Hot Chicken Facebook page
There are more and more chicken chain fast-food restaurants popping up across the Capital Region. Now there is a new kind that will be adding a little bit of heat to Warren County soon.
New Chicken Fast Food Restaurant Coming In Hot!
There is a new chicken joint that is known for its heat coming into Warren County. Dave's Hot Chicken is known for its spicy and hot chicken menu items. They include chicken tenders and sliders with seven degrees of heat. The levels are no spice, lite mild, mild, medium, hot, extra hot, and reaper.
Where Is Dave's Hot Chicken Opening?
Dave's Hot Chicken will be opening in the Queensbury Plaza on the corner of Quaker Road at 756 Upper Glenn Street in Queensbury. It is right next door to Moe's Southwest Grill.
The new Dave's Hot Chicken opens on Friday, November 17th. It will be open from 10:30 am until 11 pm Sunday through Thursday and 10:30 am until midnight on Fridays and Saturdays.
What's Dave's Hot Chicken's Story?
Dave's Hot Chicken started in Los Angeles, California as a small fried chicken stand in a parking lot. The fried chicken chain now has locations that are open or opening in thirty-one states, Canada, Qatar, and Saudi Arabia.
The 9 Best Fried Chicken Sandwiches in the Capital Region, Ranked!
Ever since Chic-Fil-A added two more restaurants in the Capital Region, there's been a lot of "clucking" in our area about who has the "best-tasting" chicken sandwich.
We decided to post the question on our various social media platforms, and the results were pretty interesting.
For the purpose of our survey, we didn't care if it was made at a local mom-and-pop style pub, tavern, or restaurant or if it was made by a multi-billion dollar national chain.
If Capital Region residents knew of a place that builds a delicious, golden-fried chicken sandwich, we wanted to hear about it.
Here are the Top 9 Chicken Sandwiches of the Capital Region, Ranked!
Gallery Credit: Brian Cody TSM Albany