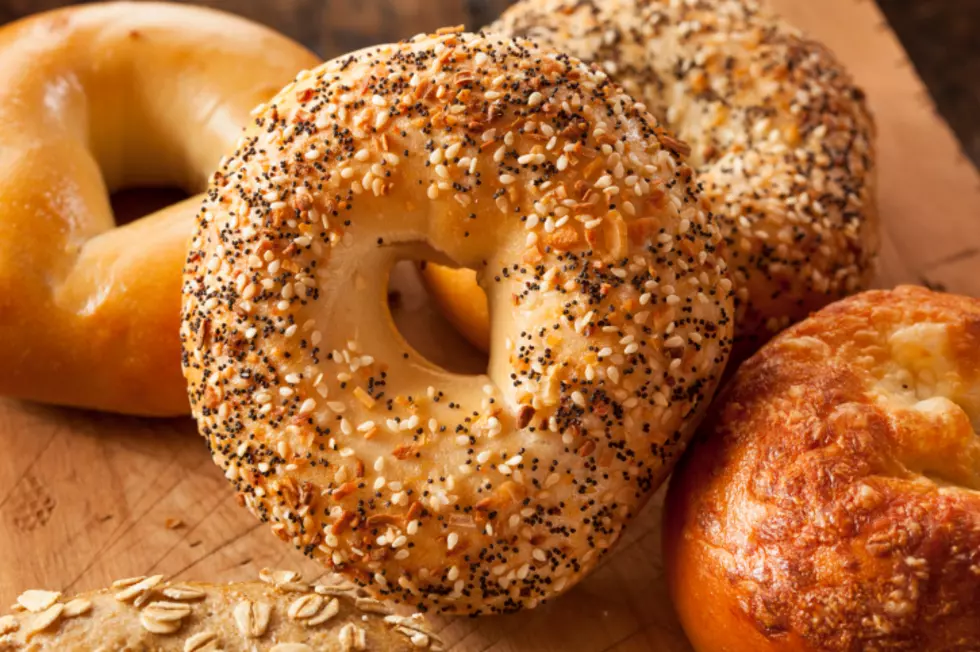 Free Bagels in the Capital Region Tomorrow!
bhofack2
I love bagels, make them free and I've found my happy place. All over the Capital Region tomorrow you can get free bagels, don't miss out on free breakfast for the rest of the week!
Happy Anniversary to Bruegger's Bagels! No worries, you don't have to get them anything, instead, they're giving you something to celebrate. On February 1st, you can get 3 free bagels from any location!
According to Thrillist, all you have to do is sign up for their email club and you'll get the coupon for 3 free bagels in your inbox. Bring that coupon to Bruegger's Bagels locations before 11AM and you now have breakfast for the rest of the week! Also, if this is your first time signing up for the email club, you get a free bagel on top of that.
1634 Union St, Schenectady
1770 Central Ave, Village Square, Albany
98 Wolf Rd, Albany
1475 Western Avenue, Stuyvesant Plaza, Albany
19 Clifton Country Rd, Clifton Park
594 New Loudon Rd, Latham
55 Congress St, Troy
453 Broadway, Saratoga