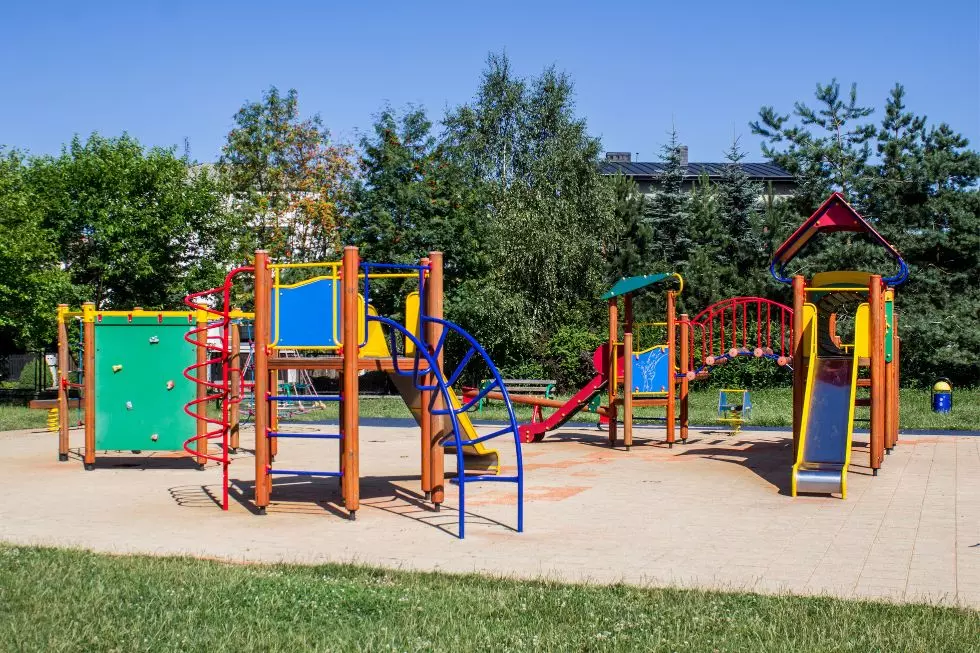 First All-Inclusive 'Sensory-Friendly' Playground to be Built in Amsterdam
Canva
Let the building begin! The first all-inclusive sensory-friendly playground has started to be built in Amsterdam and it will be the first of its kind. The community knows there is a need for a state-of-the-art playground like this one that helps kids both with and without disabilities.
Where is this Playground Being Built & How Much Does it Cost?
The new all-inclusive playground is being built at the Barkley School in the Greater Amsterdam School District. Assemblyman Angelo Santabarbara was an integral part in securing the four hundred fifty thousand dollars to make the playground a reality according to News 10 ABC. He said it was a personal project because his son has autism and knows what it means for the community.
Here's what Assemblyman Angelo Santabarbara said about the project:
Playtime is an essential part of a child's development that all children, regardless of their ability, deserve. This new park will ensure children with disabilities in our community have a safe, welcoming place to play. As the father of a son with autism, I know how important a project like this is and how much this means to local families.
What Will The Playground Have?
It will consist of sensory-friendly equipment that will be beneficial to kids with and without disabilities. The all-inclusive playground will welcome children of all ages and abilities. It will also allow all students and families in Amsterdam to experience the playground to encourage growth, physical activity, and cognitive abilities, along with social and emotional fun. Another benefit of the all-inclusive playground is the empathy and acceptance it evokes in kids at a young age.
See June Farms' Magical New Hobbit House - Renting Soon in Upstate NY!