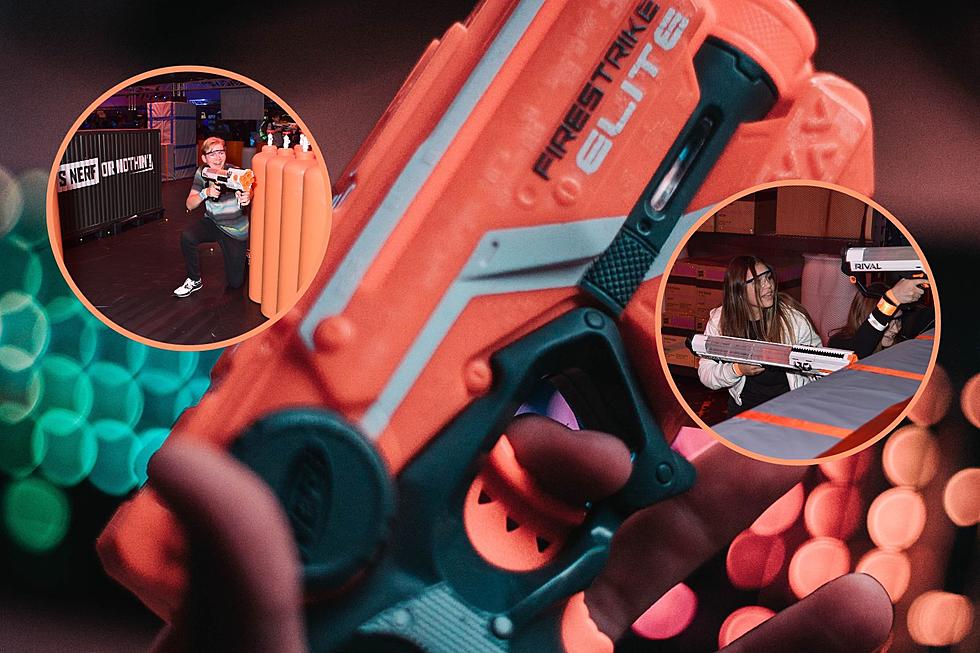 An Indoor Nerf Battle Arena Is Coming to Upstate NY?
Getty Images-Canva
There is nothing like a good Nerf battle and my inner 80s child is getting excited about this news. An indoor Nerf battle arena is in the works to open next spring in Upstate New York.
Tactical Combat Coming Soon to Upstate New York
An indoor Nerf battle arena called Tactical Combat is looking to open in Amsterdam in 2024. Owners Hunter Korona and Davelynn Mora hope to find a suitable space to rent and open the space.
What Is The Plan For Tactical Combat?
According to Tactical Combat's Facebook page,
Tactical combat will be an INDOOR NERF BATTLE ARENA with 35+ obstacles where Ages 5+ can come and enjoy some good Nerf wars!
They also say they will have different game modes like team deathmatch, capture the flag, king of the hill, zombies and hunters, and other popular Nerf battle-type games. They are looking to include space for birthday parties, be able to do travel birthday parties, plus Nerf and dodgeball tournaments.
Owner Hunter Korona told News 10 ABC,
I decided on this Nerf arena idea because it's something different and it's fun for all ages and that's something Amsterdam needs.
There will be a snack bar and lounge and it will be open for ages five years old and up.
You will be able to purchase one-hour, two-hour passes, and an all-day pass.
They hope to open Tactical Combat in March of 2024 in Amsterdam.
LOOK! Abandoned Orange County Chopper HQs in Newburgh-TLC's 'American Chopper'
WARNING: Under no circumstances should you enter this property. By doing so you risk bodily harm and/or prosecution for trespassing on private property.
In 2003, a father-son business reality show hit the Discovery Channel. It was called American Chopper and it followed the custom motorcycle-building business of the Teutul family out of Newburgh, NY. Paul Sr. owned the shop with sons Paul Jr. and Mikey working in the business. There was a slew of cast and characters. The center of the show wasn't just the amazing custom motorcycles built for celebrities and others, it was the volatile relationship between Sr. and Jr. The show ran for 12 seasons before the two could no longer get along. It ended up in lawsuits and the two not talking for ten-plus years. In the past few years, the business moved to Florida. This left the 61,000-square-foot headquarters for sale and abandoned. Take a look at what remains of Orange County Choppers.
Gallery Credit: © 2020 CBRE, Inc., https://www.youtube.com/watch?v=iDpnZClZfkA, chrissy cavotta-Townsquare Media