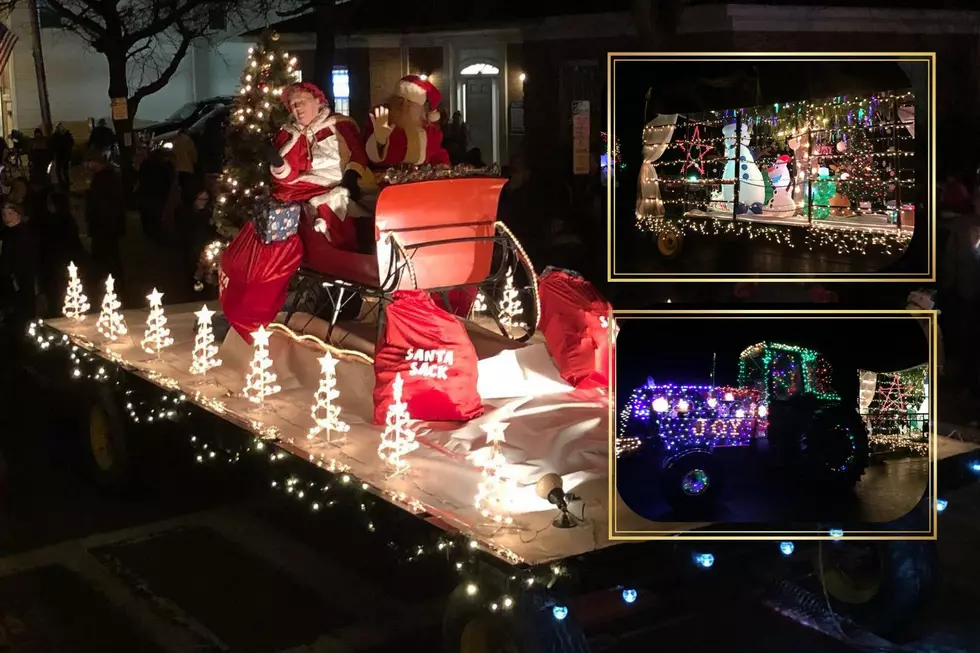 Enter Now! Be Part of Dazzling Upstate NY Holiday Lighted Tractor Parade
Greenwich Holiday Lighted Tractor Parade Facebook page
It's the 11th annual Holiday Lighted Tractor Parade and it's your chance to be part of the (unofficial) largest one of its kind in the entire country. Deck out your tractor in holiday lights and show it off this November in Washington County.
More than seventy tractors travel through the village of Greenwich on Saturday, November 16th starting at 6 pm. Registration is now open to add your tractor to this dazzling lighted parade. Different categories include new, old, and antique tractors, floats, and other creative entries. The deadline to register is November 14th. Click HERE to learn more and to register.
Judges will crown winners in these categories: Best in Show, Best Greenwich Chamber Member, Best Antique Tractor, Best Float, Most Creative, Best Musical Entry, Best Use of Lights, and Best Small Tractor.
Check out some of the highlights of past Greenwich Holiday Lighted Tractor Parades.