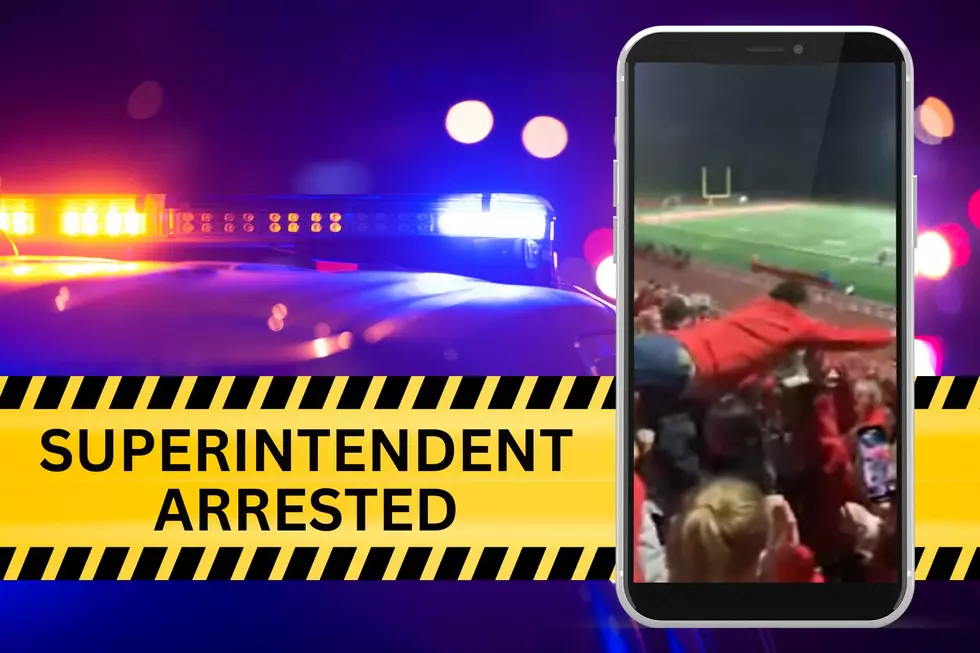 Drunken Crowd-Surf With Students Led To Upstate NY Super's Arrest
Canva/Syracuse.com on Youtube
In the A-tier of professions that shouldn't drink of the job would be surgeon, pilot, and bomb technician. Those are the obvious answers, but dig a little deeper and you'd probably get to education. Nobody wants their kid's teacher stumbling and slurring their way through the American Revolution or Beowulf.
You also wouldn't want to see their principal or superintendent soused on the job. One Upstate New York school superintendent is finding this out the hard way after drunken crowd-surfing at a high school football game led to his arrest.
TikTok of the Town
During Baker High School Football's 23-6 homecoming win on Friday, Students told other faculty that they suspected Baldwinsville School District Superintendent Jason Thomson was drunk after he crowd-surfed through the student section. As reported by the Syracuse Post-Standard, the 48-year-old's antics were caught on TikTok and have garnered thousands of views.
School staff then told police at the game, but before they could find Thomson, he'd already left in his car. He was seen driving through campus and then onto a main road. Thomson was pulled over for not signaling a turn and for driving without a front plate.
Always Surf Sober
Officers then administered a roadside sobriety test. The superintendent had a blood-alcohol content of .15%, which is almost double the legal limit in New York. Thomson now faces a DWI charge.
Alcohol is not served at Baldwinsville athletic events, so Thomson would have had to have gotten intoxicated from an outside source. The school board is holding an emergency meeting today to decide his future with the district.
12 Actors Who Started As Extras In Movies And Television
These famous actors all began their on-screen careers with uncredited roles in movies and TV.
The Best Halloween Costume Ideas From 2022 TV Shows
Need inspiration for your trick or treat ensemble? Here are some fun ideas from recent TV hits that will make you a stand out at a Halloween party.
The Oldest Movies on Netflix in Every Genre
Here are the oldest films available on Netflix in a variety of genres. Some are as recent as the late '90s; others are over 100 years old.