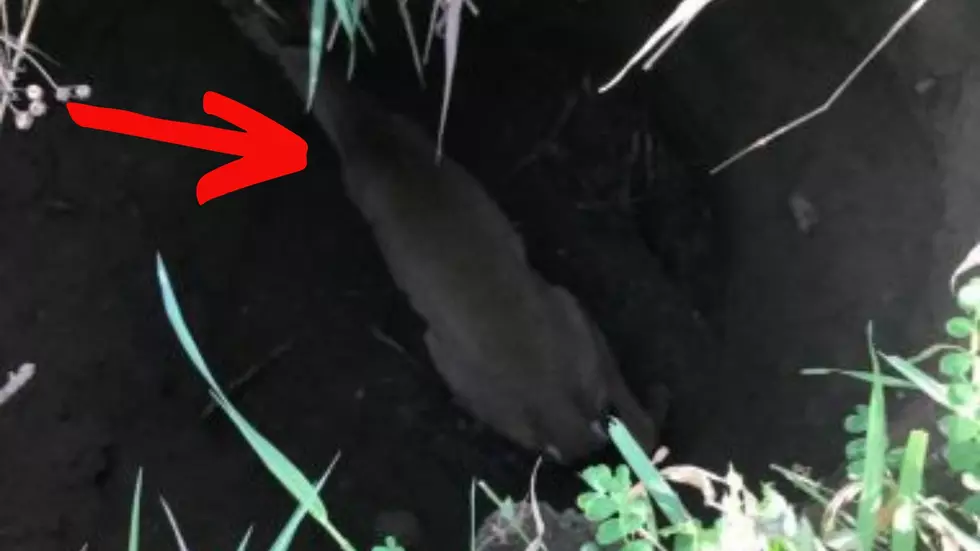 Deer Falls Into A Sinkhole In Albany! How Did They Save It?
dec.ny.gov
One thing that never gets old for me is seeing deer. I have been fortunate to open my blinds in the early morning hours and have 2 beauties grazing on my lawn just 20 feet away. Recently it seems like I am seeing more and more in fields near the street and occasionally crossing the road I am on.
One place I have never seen a deer is in a well, until now.
Earlier this month, according to New York State Department of Environmental Conservation, officers reported to a call from Albany. Residents in this Capital City neighborhood said they were doing yard work when they heard a commotion coming from a hole in the ground.
Environmental Conservation Officer Hameline arrived on the scene to find a deer stuck in a sinkhole. The ECO retrieved his catch pole from his vehicle and lifted the deer to safety without incident. Officer Hameline then contacted the city to have the hole filled.
I would say it is very uncommon to find deer in a hole in the ground, especially in Albany but you are probably seeing more and more deer around New York this time of year. As exciting as it is to see them, it can also be dangerous for them and us.
New York State DMV is warning motorists that this is breeding season for deer and moose making the animals more visible. According to the University at Albany's Institute for Traffic Safety Management and Research, 41 percent of the crashes in 2021 between deer and vehicles occurred during this three-month span.
Rare Albino Deer Appearing in Western New York
Have you ever seen one of the white albino deer in Western New York?
The Capital Regions 10 Best Breakfast Restaurants [RANKED]
From an omelet with homefries to waffles to a stack of pancakes, these are the 10 best local restaurants to grab the most important meal of the day - breakfast!
The Capital Region's 10 Most Phenomenal Steakhouses [RANKED]
When it comes to having a tasty and satisfying meal, nothing beats a perfectly cooked steak. From filet to NY Strip, to porterhouse and every cut in between, here are the Capital Region's Best Steakhouses according to our listeners and Yelp.