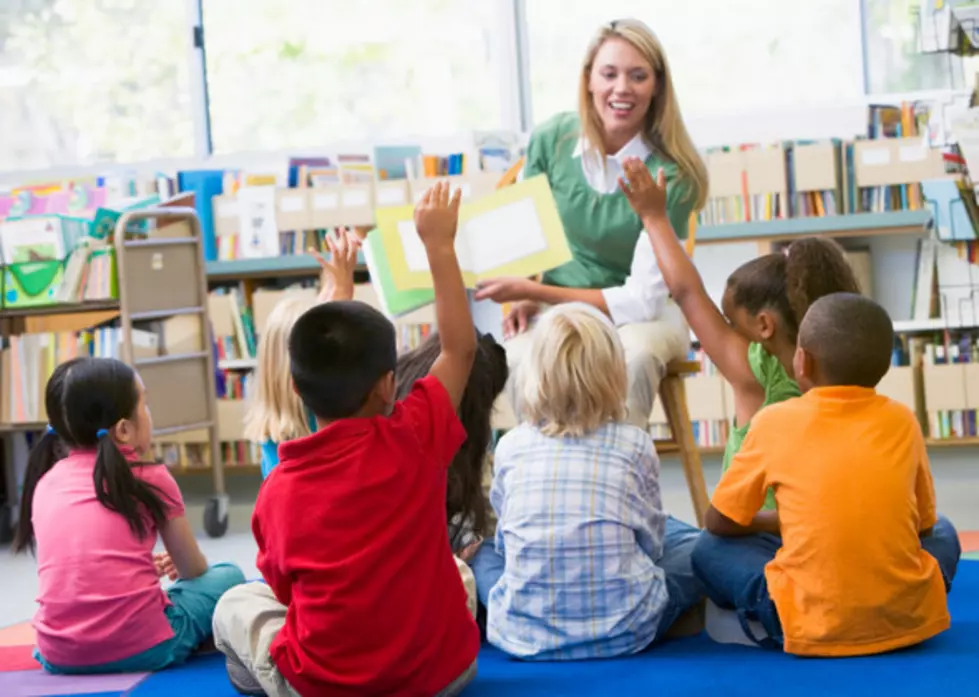 Deals For Teacher Appreciation Week (May 6th – May 10th)
Credit: Catherine Yeulet Source: ThinkStock
This is National Teacher Appreciation week and there a ton of free stuff and discounts available for teachers. Here's a bunch of those offers. We can never do enough for our teachers and more importantly our kids' teachers. There are many ways that local restaurants and businesses are honoring them for this entire week.
As part of National Teacher Appreciation Week this week, according to USA today and WGRZ, there are a lot for freebies and discounts for our teachers. There are also specific discounts and deals on Teacher Appreciation Day (Tuesday May 7th).
Arby's: Some locations are giving teachers and school administrators with ID a free sandwich Tuesday.
Bruegger's Bagels: Giving all teachers a free medium drip or iced coffee with any purchase and valid ID Monday through Friday.
Chipotle: Teachers, faculty and other school staff with a valid school ID can take advantage of a buy-one-get-one free offer from 3 p.m. to close Tuesday. The deal is on burritos, bowls, salads and orders of tacos and for in-restaurant orders only and available for educators at all levels. Learn more at www.chipotle.com/teachers.
Sonic Drive-In: From Tuesday through May 31, get a free Route 44 drink or slush with purchase when ordering on Sonic app with promo code TEACHERS.
Costco: Get up to $75 in discounts for teachers who sign up as a new member
Michaels: Teachers score 15 percent off any in-store purchase with valid ID. Special Spring Black Friday discounts are also available online.
Office Max: 10 percent off classroom supplies and other incentives for teachers.
Banana Republic: Teachers score 15 percent off purchases, valid year round with teacher ID in store only.
Apple: Teachers who bring a valid education ID into an Apple store can save up to 15 percent on a computer, or $150-$200 off computers, upgrades and accessories. Teachers can also access discounts.
Amazon: Special discounts and incentives for any teacher with an .edu email address. Teachers who sign up for Amazon Student also will score six months of Amazon Prime for free. This will save them up to $70.
Prices, discounts and locations may vary so make sure you check before you go.