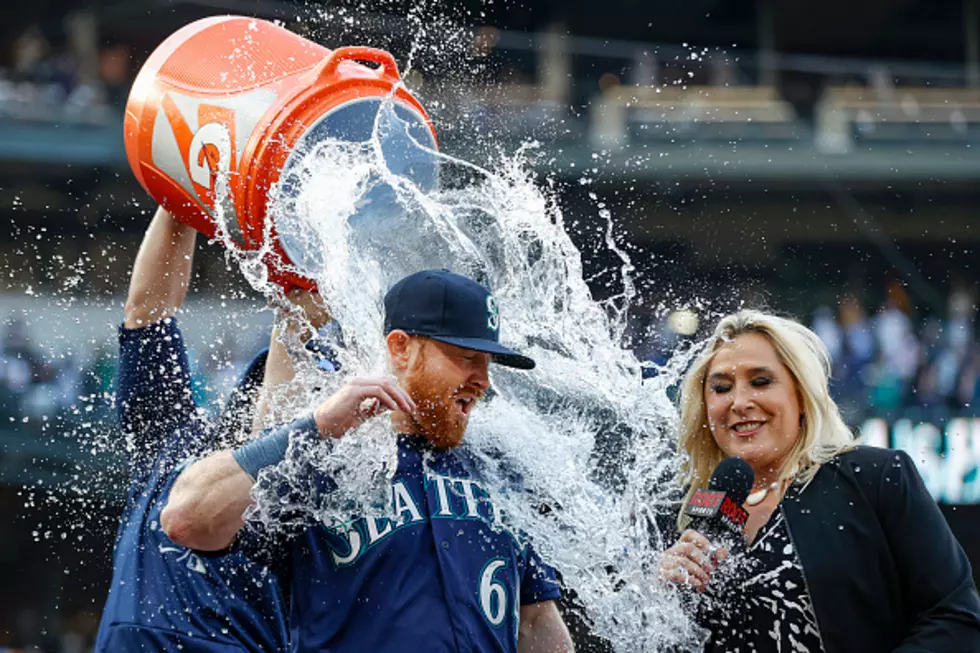 Colonie Grad Enjoys Amazing First Weekend With Seattle Mariners
Getty Images
Sometimes dreams take a little time to develop. Minor league baseball can be a grind, from the lack of pay to the travel, nine years can seem like twenty. However, for one 2011 Colonie High School graduate this weekend, nine years went by in a flash this past weekend and dreams came true.
Former Colonie Raider, Brian O'Keefe made his major league debut with the Seattle Mariners this weekend and his timing, though longer than he would have liked, couldn't have been much better given the circumstances. After being called up for Friday night's game, on day one, the 29-year-old catcher got to celebrate the Mariners clinching of a Wild Card birth. It wasn't just a ho-hum win for O'Keefe's new team. It was a bottom of the 9th, pinch hit, walk-off home run by Seattle's Cal Raleigh for a 2-1 victory over the Oakland A's and the organizations first trip to the playoffs in 21 years. That's a pretty cool celebration to be involved in. It gets better.
On Saturday, the former Colonie High School standout, that still holds school records, started at designated hitter. Of course, as reported in the Seattle Times, O'Keefe's mother and father, two brothers and fiancée were in the attendance for Brian's big debut. The 7th round draft pick by the St. Louis Cardinals out of St. Joseph's University, lined a single to left in his second at-bat for his first big league hit! The former Raider had some strong feelings about his incredible weekend.
O'Keefe talked about the excitement with Ryan Divish of the Seattle Times. "It was special. Obviously last night and then tonight, I don't think you could script a better first few days in the big leagues. I've waited a long time for this and to do this in front of my family was extremely special, but to do it on a team that hasn't made the postseason in 21 years and to be there for the night when we clinched and then today with the fans, the atmosphere, I mean, just absolutely incredible." The weekend even got better for the Colonie grad.
Brian O'Keefe topped off his debut series as a late inning replacement in Sunday's 10-3 loss to the A's. O'Keefe ended up going 0 for 1 on Sunday but is 1 for 3 overall with a walk, which along with a 21 year, pent-up, playoff celebration is a pretty nice start to a big league career. According to Harrison Gereau of NEWS10.com, O'Keefe is now the first Colonie Raider to make it to the Major Leagues. Congratulations to Brian O'Keefe, his family and friends and Colonie High School baseball. That is awesome.
Were You There? GNA's Hotshots Fan Photos - Luke Combs At MVP Arena Fall 2022
It was a weekend to remember in Albany for Capital Region Country fans as we partied it up for 2 sold-out Luke Combs shows at the MVP Arena. Were you there? See if we got a photo of you and you and your Country crew below!
2022 Capital Region Concert Calendar
Updated regularly so keep checking back!