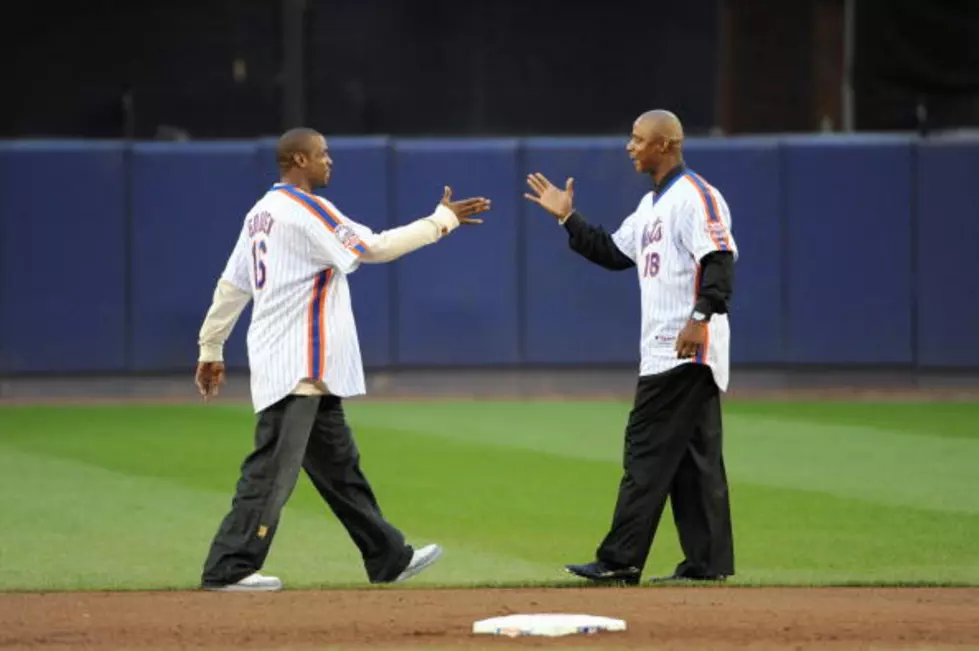 Clock Turns Back For Former New York Mets On Saturday
Getty Images
Old Timer's Day began for the New York Mets in the magical year of 1969. Good things happened that year, including their "Amazin" World Championship, amongst a myriad of major world events. The scrooge-like former Mets owners, Fred Wilpon and Saul Katz killed the beloved event in 1994. They were probably tired of hearing former Mets players mock their ownership's lack of baseball knowledge...but that's a story for another day. Old Timer's Day is back and it's Saturday at Citi Field.
New Mets owner Steve Cohen continues to listen to the fans and Old Timer's Day was on the top of his list. According to mets.com, eleven members of the Mets Hall of Fame will be in attendance. Ed Kranepool, Cleon Jones, Mookie Wilson, Keith Hernandez, Dwight Gooden, Darryl Strawberry, John Franco, Mike Piazza, Jon Matlack, Ron Darling and Edgardo Alfonzo will all be in uniform. Mets fans have been clamoring for this event to return!
There will also be three members of the National Baseball Hall of Fame with Mets history on hand, Piazza, Pedro Martínez and Joe Torre. In total 65 former New York Mets will be on hand, including Daniel Murphy, who appeared on The Drive with Charlie & Dan on Monday. The event has been entirely orchestrated by Vice President of Alumni for the Mets, Jay Horowitz. There isn't a better guy to work with in professional sports.
How detailed is this event for the returning players? Mets Alumni will walk into the ballpark with a red-carpet entrance starting at approximately 2 p.m. at the Seaver VIP Gate for all fans to enjoy. Old Timer's Game (of course) Presented by Citi can be seen on SNY TV with coverage starting at 3:30pm. The event will begin with introductions at 4:30 p.m., followed by an old-fashioned Old Timer's Game. There are still single game tickets are available on Mets.com/tickets. Gates will open at 3:30 p.m. This is awesome.
Every Musical Act Coming to the 2022 Great New York State Fair
Here's your calendar of every musical artist playing both stages of the Great New York State Fair August 24 through September 5th. All concerts are free with Fair admission!
Every Country Artist Performing In Upstate NY In 2022
We are set for a big year of Country shows in 2022, and here is a complete list of artists set to perform in 2022 in the Capital Region and all over Upstate New York.