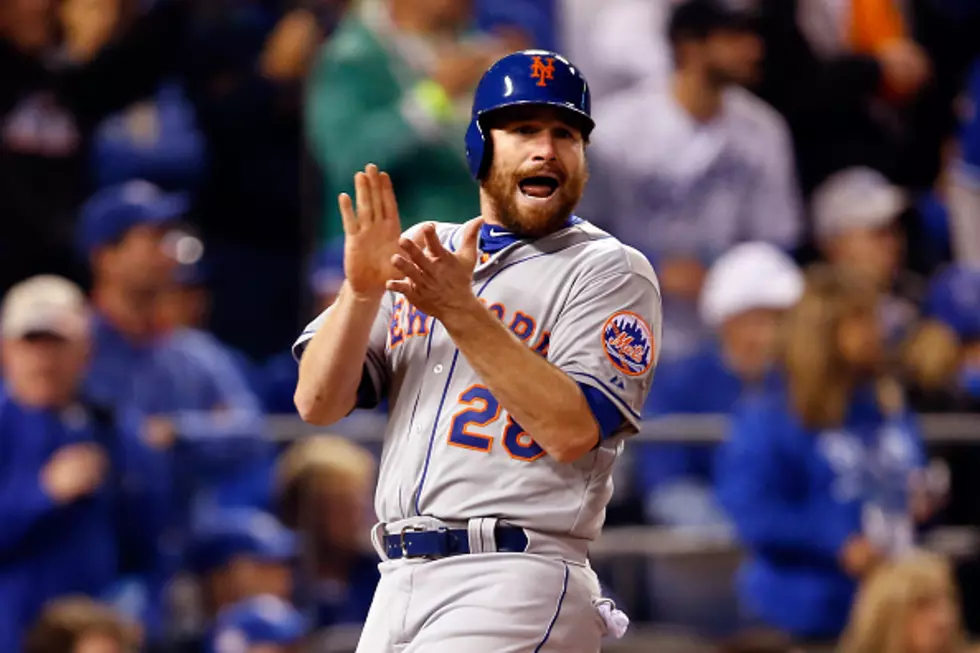 2015 New York Mets Playoff Hero Goes Deep on The Drive
Getty Images
2015 was a special year for the New York Mets. Prior to that, the Amazin's had not reached the World Series since 2000, when they lost in 5 games to the Yankees. Fans of the blue & orange were starved for post-season play. One player almost singlehandedly carried New York to their first National League Championship title since the turn of the century and he was nice enough to join The Drive with Charlie & Dan on Tuesday.
Former New York Mets 3-time All Star, Daniel Murphy, accord became the first person in major league history to hit a home run in six consecutive postseason games, beating a record set by Carlos Beltrán, and became the second person, after Lou Gehrig, to have a hit, a run, and an RBI in seven consecutive postseason games. He also broke a Mets franchise record for most home runs in the postseason, previously held by Mike Piazza. He hit .529 with four home runs, a double and six RBI and was named the 2015 NLCS MVP and on Monday on The Drive with Charlie & Dan, Murphy talked about it all!
On The Drive, we have been very fortunate to interview some really interesting current and former professional athletes. However, the 2015 NLCS MVP and former New York Mets slugger, took being thoughtful to a new level. Murphy gave us his perspective on this year's New York Mets squad. The former utility specialist dove deeply into his retrospective looking on hitting, fielding and much more. Listen to the entire with Daniel Murphy interview below.
Can't Touch This! Ten New York Sports Records That Won't Be Broken
Sports records are made to be broken, but in these cases, New York athletes have set records that are so impressive, they won't be broken anytime soon.
2022 Capital Region Concert Calendar
Updated regularly so keep checking back!