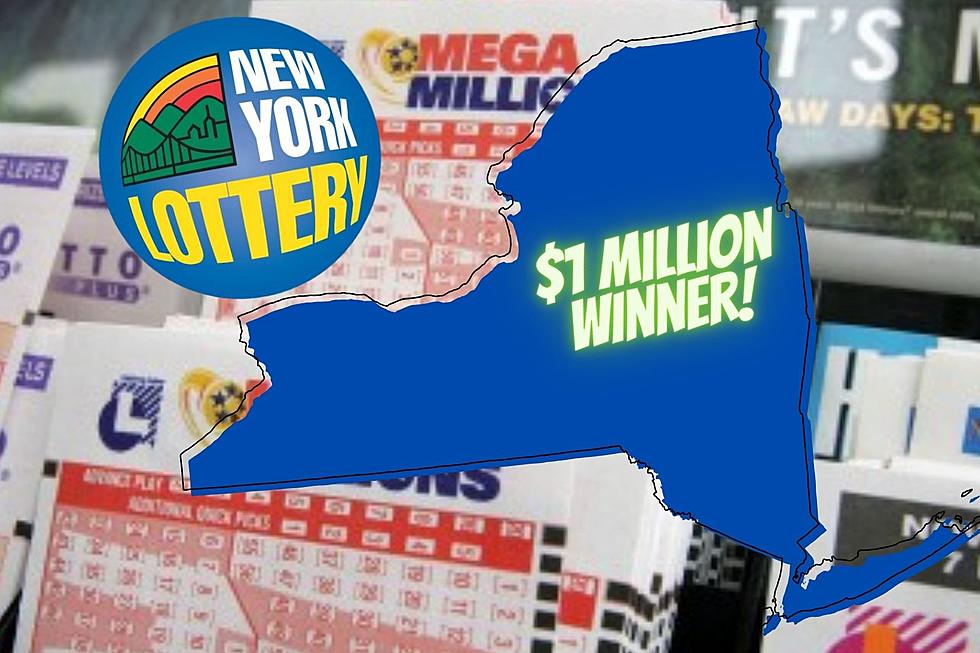 Check Your Tickets! $1Million Upstate NY Mega Millions Winner
Canva
Even though there was no grand prize winner in the September 12th Mega Millions drawing, someone in Upstate New York is waking up a bit richer this morning to the tune of one million dollars!
Last night's (September 12th) Mega Millions top prize was worth one hundred and forty-one million dollars. There was no winner of the jackpot but someone in the Capital Region is holding a one million dollar winning ticket.
The winning numbers were 2, 14, 21, 42, and 67, and the Megaball was 18. The Capital Region winner is holding a one million dollar second prize ticket because they matched all five numbers but not the Megaball. The odds of matching five Mega Millions numbers is 1 in 12,607,306!
Where Was The Winning Ticket Sold?
According to the New York Lottery, the winning one million dollar Mega Millions ticket was sold at a Capital Region Stewart's Shop.
The winning ticket was sold at a Stewart's Shop in Albany County. There are over three hundred Stewart's Shops in the Capital Region and this one is in Glenmont at 33 Frontage Road.
If the lucky ticket holder decided to take the lump sum option, out of the one million dollars they would receive a little over six hundred and fifty thousand dollars.
Which NY Lottery Scratch-Off Games Have the Most Top Prizes Left?
There are plenty of NY Lottery scratch-off games that have big jackpots left. If you are feeling lucky, try your luck at one of the New York Lottery scratch-off games. According to the
New York Lottery
, these are the scratch-off games that still have jackpots to be won to make you become an instant millionaire.