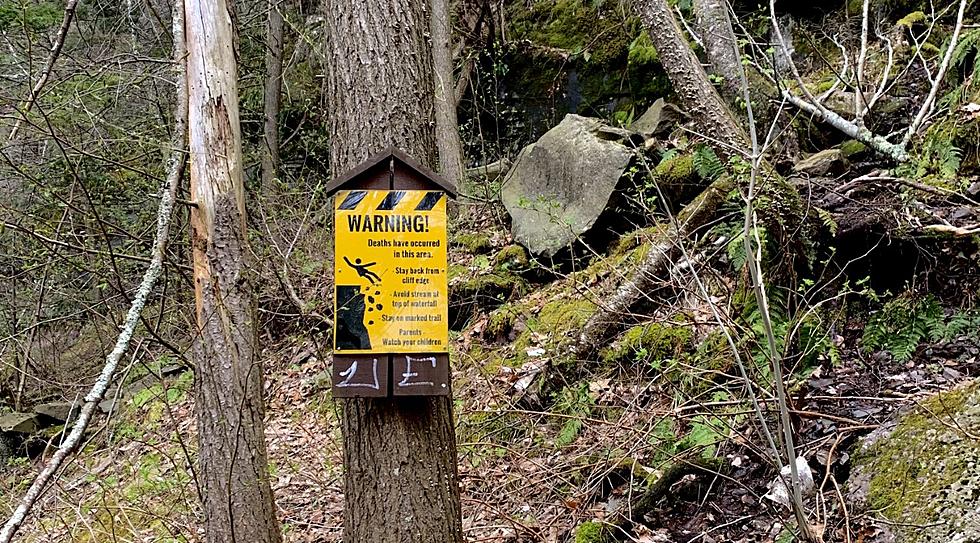 Catskills Hike Claims Upstate Woman's Life! Rescue Turns to Recovery!
Lainie Rae
Kaaterskill Falls in Greene County is one of the most beautiful destinations in New York State. At over 260 feet, this is the state's highest cascading waterfall. The falls and neighboring hiking trails have been popular destinations for well over 100 years and also some of the deadliest.
On Sunday May 22nd, another life was claimed but this time it wasn't Kaaterskill Falls. .
According to New York State DEC officials, around 12 noon on Sunday Forest Rangers responded to a call for a Platte Clove Road hiker had fallen. This area is only open during the spring and summer months due it's dangerously slick terrain.
DEC officers were joined by New York State Police, Greene County Paramedics in an attempt to rescue the Hopewell Junction woman and get her to safety. By the time they reached the woman it was too late and she was pronounced deceased at the scene. Officials then conducted a technical rope recovery.
The Catskill Mountains and the Hudson Valley such a beautiful area to explore but sadly, tragedy happens in this area from time to time. There have been 200 confirmed deaths at Kaaterskill Falls over the years.
Atlas Obscura reports about a dog named Vite, "The Bayard of Dogs", who jumped from the top of the falls. Legend has it that Vite lost track of his owner, who made his way to the bottom. Once he saw the owner, his reaction was that jumping would be the quickest way to reunite but Vite did not survive this decision.
Is this just urban legend? Well, if you can find it, there is an engraved plaque, dated June 1868, near the top tier of the waterfall and it is dedicated to Vite, the "Bayard of Dogs".
Take a Weekend Road Trip to These 10 Unusual Landmarks in New York
Ten Fun Facts You Didn't Know About Upstate New York
New York State Camping In A Covered Wagon
Let's see what "off the grid" really means