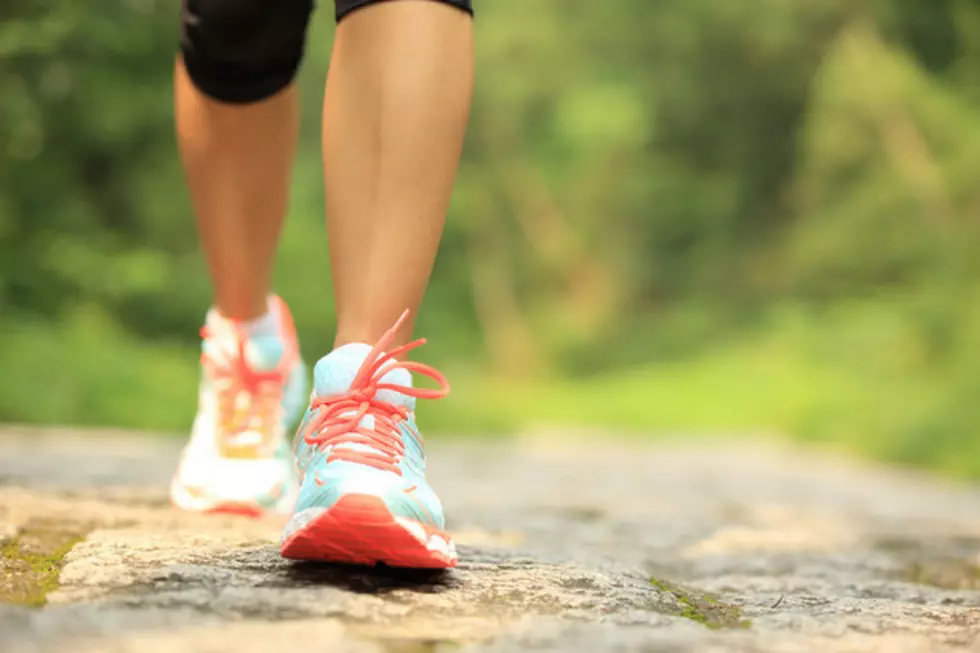 Best Places for Hiking in New York State [LIST]
Credit: lzf Source: ThinkStock
I just bought a new pair of hiking boots at the end of last year and with the weather getting better, I found the best places for hiking. How many have you done?
I've gone hiking in a few places in the Capital Region before, I've even written about it. You don't have to be an expert hiker to be out in nature on some of the beautiful trails in our state. New York Upstate came up with the 25 best places to go hiking, and I narrowed it down further to places a bit closer to us.
Watkins Glen (Schuyler County): I haven't been hiking there personally but I always see Watkins Glen at the top of everyone's lists. Plus, daily access to the State Park is only $8/car.
Letchwork State Park (Castile, Livingston and Wyoming Counties): If Watkins Glen is at the top of all of the lists, this one is always second. The pictures I see of these hiking trails and the beautiful waterfalls always amaze me, it's definitely on my list this year!
Kaaterskill Falls (Greene County): I've been on one of the easier trails here before and when one reviewer says, "It offers one of the best views of the Catskills I have seen in a while," they're not kidding. The main hike is quick but definitely wear sneakers.
Overlook Mountain (Ulster County): From what I've heard, it's a short but good hike. You get the added advantage of checking out the Town of Woodstock after, but you can't name the mountain "Overlook" if there aren't beautiful things to look over, right?
Thatcher Park (Albany County): The famous Indian Ladder Trail is closed for the season but there are other trails to walk through and climbing available if you want to try something new.
Minnewaska State Park Preserve (Ulster County): These look to be easier trails and beautiful views of a lake. The ice caves are currently closed but planning to open in the spring.
Eternal Flame Falls (Erie County): A little further away but I added this one because there's literally an eternal flame inside some falls and pictures, I hear, don't do it justice.
Ausable Chasm (Clinton County): You get to take trails through this famous gorge and if the weather is nice enough, you can take a boat through. They're known as the "Grand Canyon of the Adirondacks" so if you can't make it to Arizona, take a trip through here!