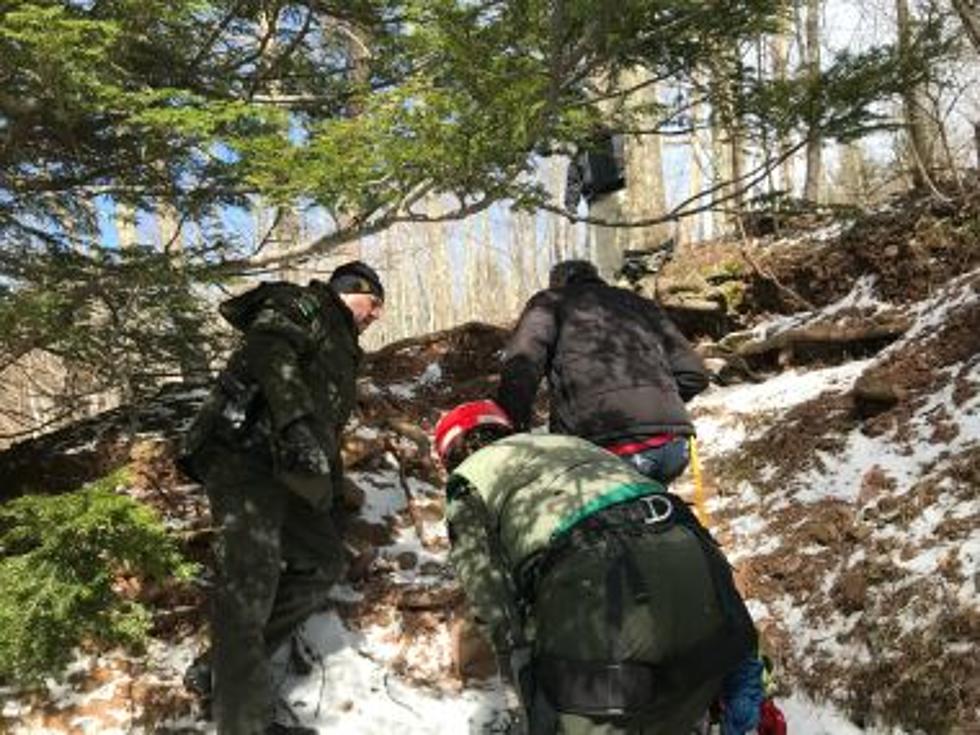 Man Rescued After Nearly Falling Off Kaaterskill Falls [PHOTOS]
New York State Department of Environmental Conservation
Forest Rangers from the New York State Department of Environmental Conservation came to the rescue of a man who was close to falling off the edge of Kaaterskill Falls in Greene County. The State DEC says the man was on a sheet of ice, only about seven feet away from the edge of the falls.
The rangers and DEC officers were able to reach the man using by throwing a rope and making an improvised harness, where they pulled him to safety.
The man, who's name was not released, is 56 and from New York City. After he was rescued, the rangers helped him back to his car parked at the trailhead.
Kaaterskill Falls and the surrounding Kaaterskill Wild Forest are popular destinations year round. Located in the Greene County town of Hunter, many visit the area in the winter for cross-country skiing, snowmobiling and hiking.
The falls are about 260 feet high in two stages. Injuries and even deaths have been reported over the years after people have fallen by getting too close to the edge.
Regardless, they are quite a site to take in any time of the year. The state just asks that you use additional caution if you get too close to the falls.
CHECK OUT: Abandoned Catskill Game Farm in Photos
Making Maple Syrup In New York