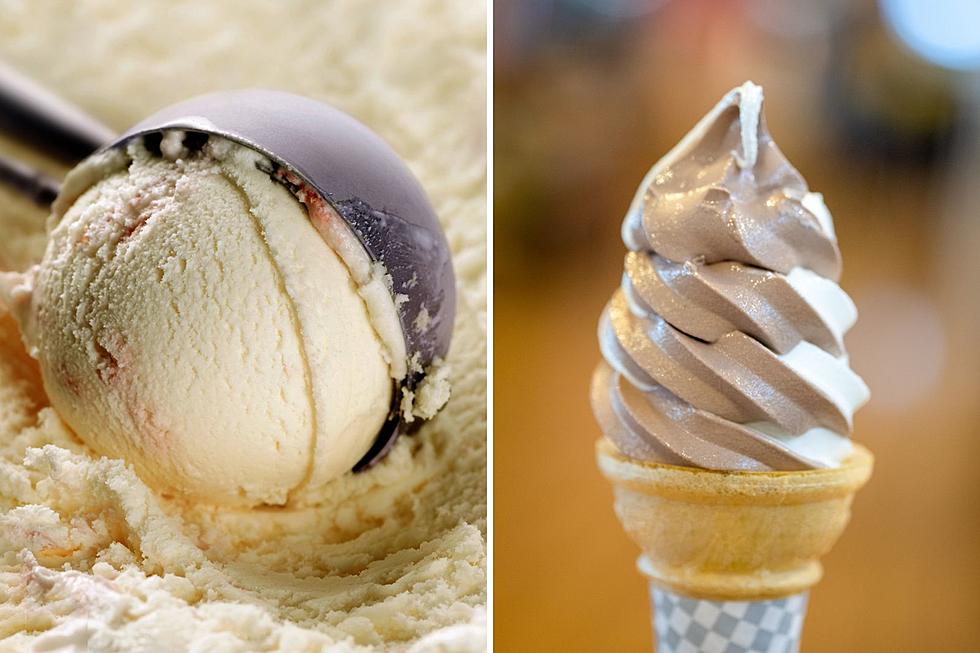 See The Capital Region's 10 Best Ice Cream Stands [RANKED]
Canva
What is the best way to enjoy the last weekend of summer in the Capital Region? Ice cream!
Every year we ask the question: Which ice cream shop or stand is the best in the Capital Region? Well thanks to you, we got hundreds of comments with your votes. All the ice cream spots you shouted out deserve to be on this list, but ultimately some bubble up as the best of the best. So whether you love soft serve or hard serve, sundaes or cones, here are the best ice cream stands in the Capital Region according to you, our listeners. And this year, a familiar favorite returns to the top spot on the list!
The Capital Region's 10 Best Ice Cream Stands [RANKED]
Spring and summer in Upstate New York mean 2 things: we spend as much time as possible enjoying the great outdoors and eating all the great ice cream the Capital Region has to offer. And we have so many great spots to enjoy a cold sweet treat! But which ones are the can't miss destinations to enjoy that amazing mix of cream, sugar, and amazing flavorings? From soft serve to hard ice cream to sundaes and banana splits, these are the 10 ice cream shops that GNA listeners voted as the 10 best in the area for 2022.
Schenectady's 5 Best Bakeries [RANKED]
Schenectady is one of the prime foodie destination cities, not just in the Capital Region, but in New York state in general. And one of the food lanes the city is known for is great bakeries. We could go on and on and on about all the great ones in the Electric City, but these 5 right here are the best of the best according to
Yelp users.
So the next time you need a great birthday cake, a pie for dessert at that next dinner gathering, or maybe some of the best bread ever baked, these are the 5 must-visit bakeries in Schenectady.
The Capital Regions 10 Best Breakfast Restaurants [RANKED]
From an omelet with homefries to waffles to a stack of pancakes, these are the 10 best local restaurants to grab the most important meal of the day - breakfast!