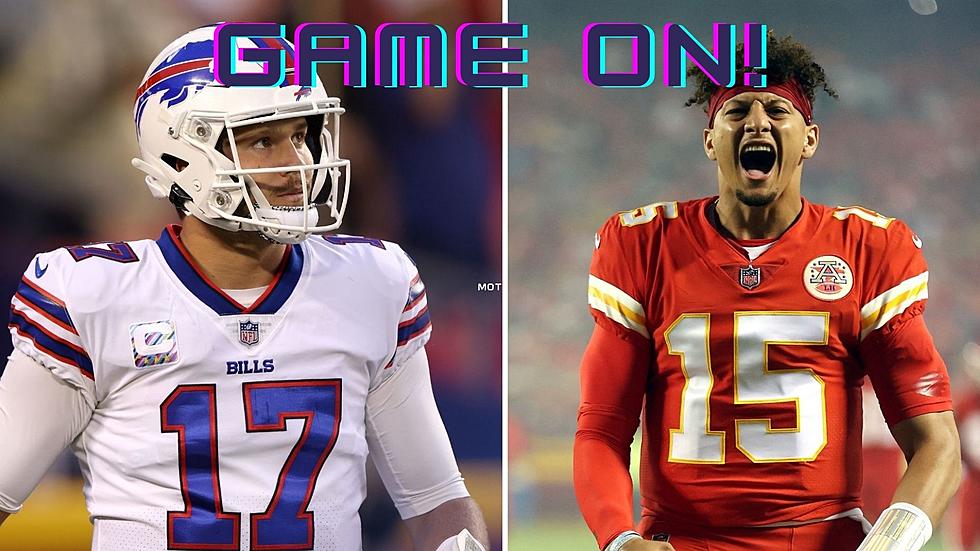 Capital Region Bills Fans Share the Best Bar to Watch Sunday's Game
Photo: Getty Images
The NFL Playoffs continue with 4 more games this weekend, and these next few weeks are my favorite of the entire season; it's like March Madness for the NFL.  The matchups are all pretty compelling, but there's one, in particular, that is sure to captivate many football fans throughout Upstate New York.
For many in the Capital Region, and throughout New York state, all eyes will be on the Bills versus Chiefs clash on Sunday afternoon at 6:30 PM on CBS.  It's a rematch of last year's AFC Championship game which the Bills lost 38-24, nearly one year ago.
It turns out, there are quite a few places including Albany, Clifton Park, Troy, Colonie, Malta, Saratoga, and Hudson Falls to check out the game if you want to leave the house,  and we think we have the 5 best Bills Backers Bars east of Buffalo.
All of these restaurants or bars are recognized by the Buffalo Bills organization as official Bills Backers; an organized network of more than 100,000 Bills fans worldwide.  Each Bills Backers operates as their own entity, organizing gatherings on game days.
If you're looking to watch the game on Sunday night, you may find it difficult as reservations at most of these places fill up very quickly with limited seating and spacing due to COVID regulations.
But, if you can catch the game at any of these top-ranked Bills Backers bars, you'll see plenty of red, white and blue, be able to enjoy tons of great wings (maybe even beef on weck), great drink specials, and fun, interactive trivia and games.
East of Buffalo, these are the 5 Best 'Bills Backers' Bars in the Capital Region
30 famous people you might not know were college athletes
Stacker
dug deep to find 30 celebrities who were previously college athletes. There are musicians, politicians, actors, writers, and reality TV stars. For some, an athletic career was a real, promising possibility that ultimately faded away due to injury or an alternate calling. Others scrapped their way onto a team and simply played for fun and the love of the sport. Read on to find out if your favorite actor, singer, or politician once sported a university jersey.