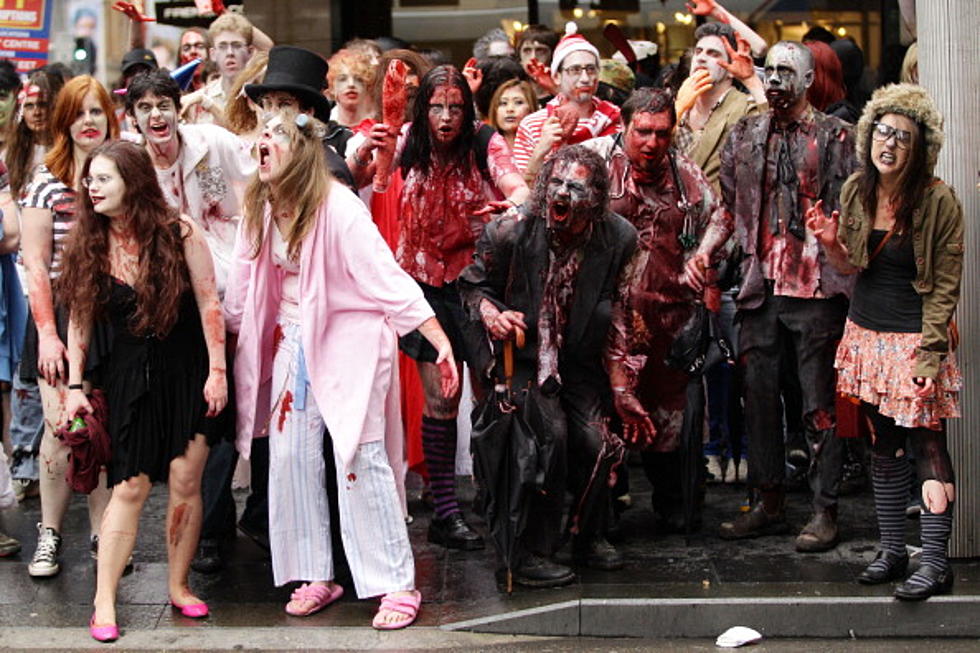 Calling All Zombies – Great Escape Is Hiring
Getty Images
If you are looking for a fun, scary-good job just in time for the fall, Six Flags Great Escape is looking to hire you. Here's how to apply.
According to News 10 ABC, The Great Escape is hoping to hire more than two hundred actors to be part of the annual Fright Fest. They want you for their "scream team". You can apply to be a zombie, ghost, or ghoul. If you are a dancer, that's a plus because they are also hiring for the parks main stage shows.
To apply, you must be sixteen years old or older. You will have to learn a dance, be able to scream, walk like a zombie and read to show off your best acting and scare tactics. So show off your wicked talent and your best zombie impression to land the gig. Click here to apply.
There are some perks too. You will get free admission to the park, exclusive employee previews,  and discounts on food and merchandise.