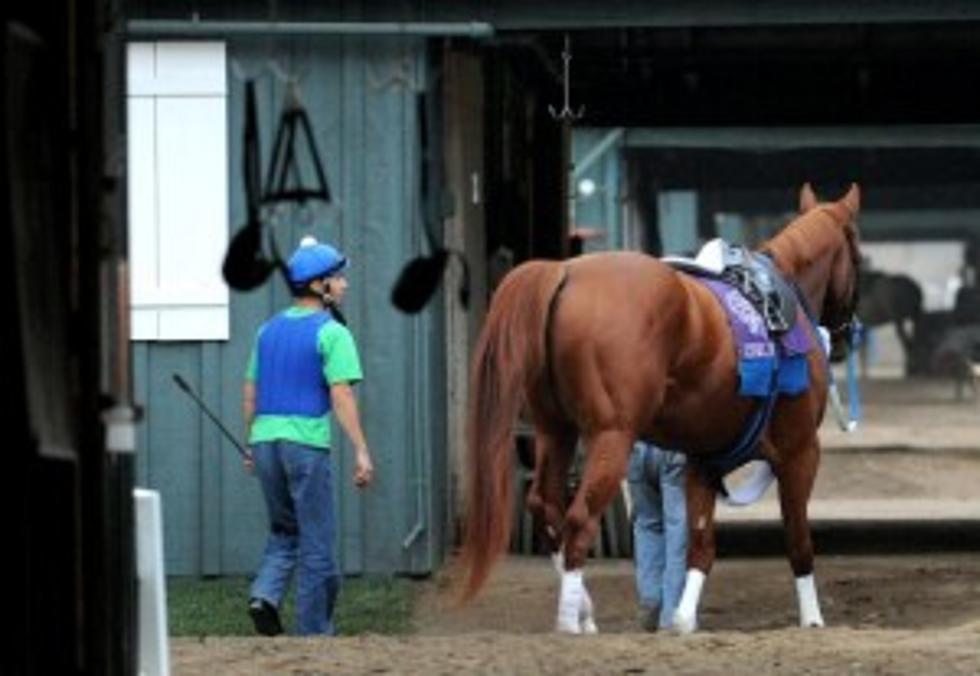 Breakfast at Saratoga Race Course
One of my most memorable childhood experiences, I can remember, is breakfast at Saratoga Race Course.  When I was about 15-years old, my parents took me to the track for breakfast Labor Day weekend. Not only because it was a holiday weekend, but also for my birthday.  You don't have to love horses to enjoy a breakfast watching the race horses workout early in the morning.  There is just something about the fog, the setting, the smell and the food!
If you've never experienced Saratoga Racecourse's breakfast buffet, the food is amazing.  They offer an elaborate display of anything you can basically imagine from scrambled eggs, french toast, fruit, cereal, muffins, danishs, bacon, coffee and juices.  Of course, if there are any special requests (ie: mimosas), those can be fulfilled at an extra charge as well.
Seating is free while it cost $14.95 per person for breakfast plus tax and gratuity.  Children between the age of 3 and 12 are just $7.95.  Parking trackside is $10 and if you plan on staying the day, you can leave your car in the same spot, you'll just have to leave and re-enter paying general admission to stay for the races.  If you don't plan to stay the day and leave before 10am, you get a parking refund -- not bad, right?
Breakfast is from 7am to 9:30am with the exception of Labor Day.  So if you're planning on going this final weekend of the meet, don't plan for Monday because it won't be offered.  Breakfast is served on The Porch of the Clubhouse and casual attire is acceptable.  A woman by the name of Mary Ryan provides commentary throughout the morning workouts as the horses sun down the track.
Another attribute of breakfast at the track is the backstretch/ stable area tour.  Shuttles leave every 15 minutes from the Clubhouse entrance and are first come, first serve.  The first tour begins at 7:30am and the tour takes 45 minutes from beginning to end.  If you plan to do both the tour and the breakfast, it's imperative to plan your time accordingly.  Word on the track is the final tour at 9am is extremely popular and many people are turned away.