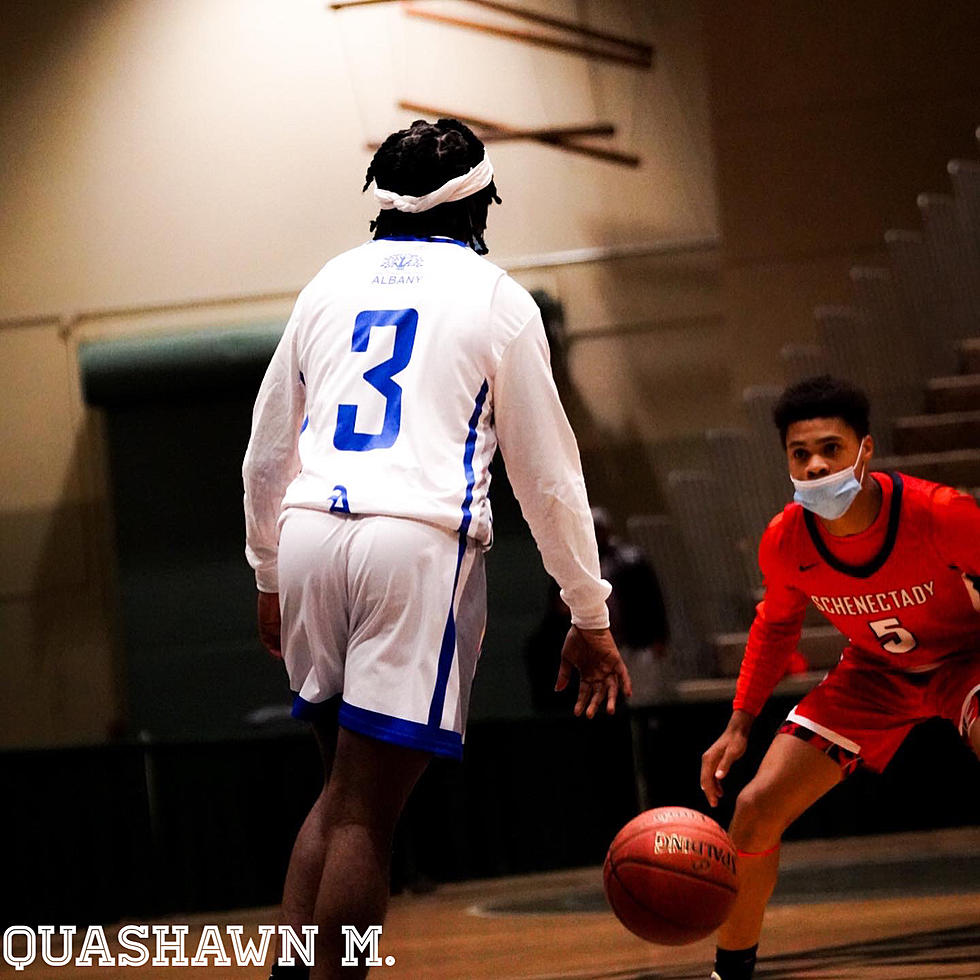 Berne-Knox, Tamarac & Stillwater Heat Up Wednesday Hoops
Photo by Quashawn M
It was a cold Wednesday night in the Capital Region but some high school basketball teams brought their own heat to the Section II scoreboard. There were 10 match-ups in boys basketball on the schedule and 14 more for the girls. A big congratulations goes out to Tom Galvin the girls basketball coach at Bishop Maginn. Tom won his 400th game as a head coach on Tuesday with their decisive win over Loudonville Christian.
In honor of Coach Galvin, we will start with the girls basketball schedule. Berne-Knox dropped the hammer on Notre Dame-Bishop Gibbons with 79 points and the win. Catholic Central did the same in their win over Lansingburgh 58-16. Saratoga downed Troy 60-46, as Holy Names shut down Scotia 71-26.
In more girls basketball action, Amsterdam beat Johnstown in a thriller 54-53, as Makeel Christian Academy did the same to Gemantown 39-38. Fonda dropped 73 on Middleburgh in their victory, while Schalmont held down Niskayuna 65-31. Duanesburg was on fire against Mayfield in their 83-48 win, while Granville snuck by Fort Ann 30-27. Corinth shut down Whitehall 55-29 and Hartford beat Warren 55-50.
In boys hoops Wednesday night in the 518, Coach Medved and the #2 in Class B in NYS ranked Tamarac Bengals whacked Waterford with 79 points and played shut down defense for the victory. Cohoes cruised by Schalmont 74-60. Mechanicville dropped 82 on Berlin-New Lebanon for the win, as Catholic Central held down Lansingburgh 72-53.
Stillwater had a big win on Wednesday over Greenwich 56-53. Fort Plain beat Canajoharie 67-56, while Hoosic Valley knocked off Spa Catholic 72-47. That is it for our Wednesday night high school hoop action. Don't forget you can shoot me scores or send me game photos @charlievoelker on Twitter. Thanks to everyone that helps put these together!
How Capital Region Towns Got Their Names