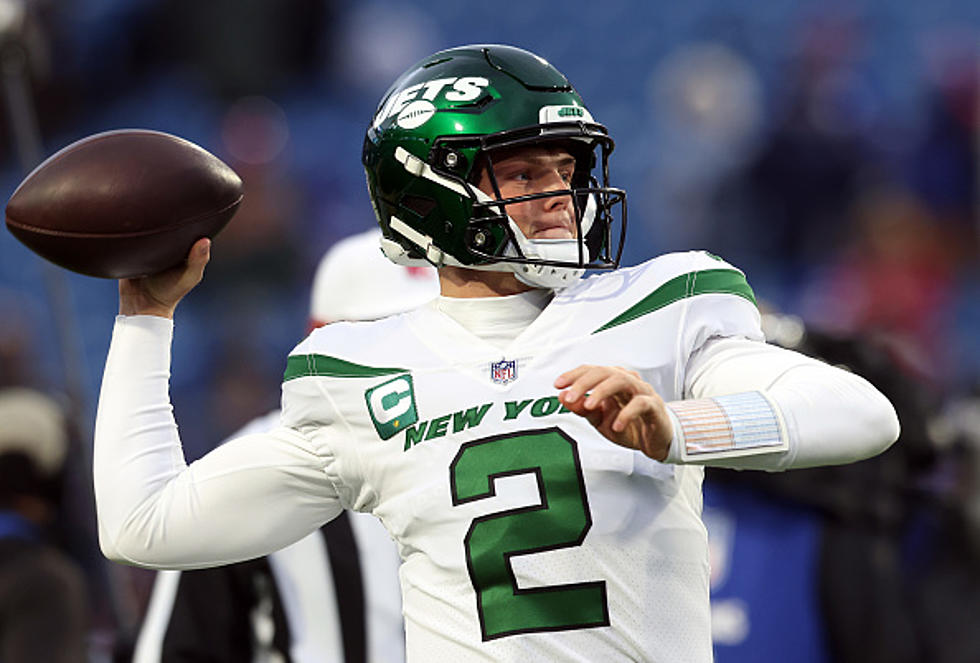 Are There Keys for Success in the New York Jets 2022 Schedule?
Getty Images
This is the time of year where New York Jets fans have a ton of time on their hands, trying to find some nugget of optimism to grasp onto. Rationalizing the progress hidden within a four win season is just another day at the office for an old grizzled Gang Green fanatic. What secrets lie within this year's NFL schedule? After 11 years, will this finally be the year that the Jets make the playoffs?
Here are the Jets 2022 opponents. At MetLife Stadium they will play the Buffalo Bills, Miami Dolphins, New England Patriots, Baltimore Ravens, Cincinnati Bengals, Chicago Bears, Detroit Lions and Jacksonville Jaguars Their away schedule consists of the Buffalo Bills, Miami Dolphins, New England Patriots, Cleveland Browns, Pittsburgh Steelers, Green Bay Packers, Minnesota Vikings, Denver Broncos, Seattle Seahawks.
Let's break it down. How many of the home games are winnable games? You have to assume that the Jets will be better, not great, better. We'll break the team down later. OK Buffalo? Not winnable. Miami? If they didn't fire Brian Flores, my answer would be no but now is this winnable? Yes. Same goes for New England. One of the two games will be winnable. Baltimore is winnable. Cincinnati should beat the Jets. The Bears will have a new GM and a new coach. This will be a winnable game. The Lions is a winnable game and so is the Jaguar game. Wow. That is 6 winnable home games.
Let's hit the road. Buffalo? Bills win. Miami? Same as above. This is now winnable. New England? No, because you are going to lose at least one game to Belichick. Cleveland is winnable. Pittsburgh will have a new quarterback. They still should be better than the Jets but this could be winnable. Green Bay? That's a loss unless Rodgers bolts, then anything can happen. Minnesota? Vikings will have a new GM and a new coach, just like the Bears. This game is winnable. Denver? New coach. Winnable. Seattle? It's always tough to go across country and win. I wouldn't count on this one. 5 or 6 more winnable road games.
On paper, the 2022 New York Jets have ten to twelve winnable games on their schedule next year. If Robert Saleh and Joe Douglas want to prove that they are going in the right direction, they should win nine of those 12 'winnable' games. Then they should win one that they 'shouldn't' have won. That would be a success for Robert Saleh and Joe Douglas and maybe the Jets fans will have more to do in mid January.
The Capital Regions 10 Best Breakfast Restaurants [RANKED]
From an omelet with homefries to waffles to a stack of pancakes, these are the 10 best local restaurants to grab the most important meal of the day - breakfast!