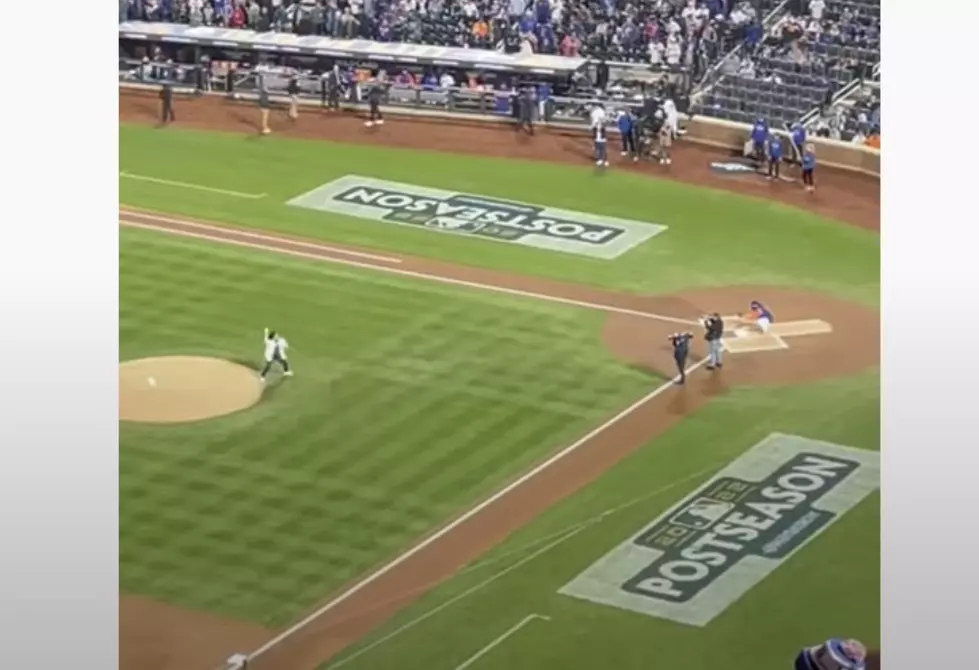 Albany Alum, Awkwafina Throws First Pitch At Mets Playoff Game
YouTube.com
Well, for many Mets fans Sunday night was not an evening to remember. New York lost in their Game 3 elimination match-up with the San Diego Padres. However, for one University at Albany alum, it was probably another cool experience on an incredibly impressive resume. What makes this Great Dane so special that she was throwing out a first pitch prior to the biggest Mets game of the year, in front of a national TV audience?
Nora Lum graduated from the University at Albany in 2011 with the intention of making a name for herself, according to albany.edu. She did. However, most of her fans know her has Awkwafina. The multi-talented star is known for being a comedic rapper, who burst onto the entertainment scene in 2012 with her rap song "My Vag" on YouTube.
"When I got to SUNY (UAlbany), I had all of that already out of my system. I had no interest in partying. I wanted to learn from all of these professors I was so intrigued by. I don't think I would have been able to be Awkwafina if I didn't go to SUNY," she told UAlbany magazine in 2017.
Although, the results of Sunday's game didn't go well for the Queens, New York native's Mets, Nora Lum is enjoying a great deal of success. Awkwafina released her debut album, Yellow Ranger in 2014. Since then, she appeared on MTV's "Girl Code", released another album, and has played supporting roles in 6 blockbuster comedy films. Nora Lum, class of 2011 at UAlbany, has certainly made a name for herself and is not slowing down.
Abandoned New York Mansion with Left Sports Car In Garage
Everything was left behind in this Upstate New York mansion and I mean everything. Pianos, arcade games and wait until you see the classic car left in the garage.
Albany NY's Ugliest City? 10 Reason Why It's Ridiculous
Albany gets a lot of underserved flack sometimes. Here are 10 beautiful reasons why our state capital deserves more love.