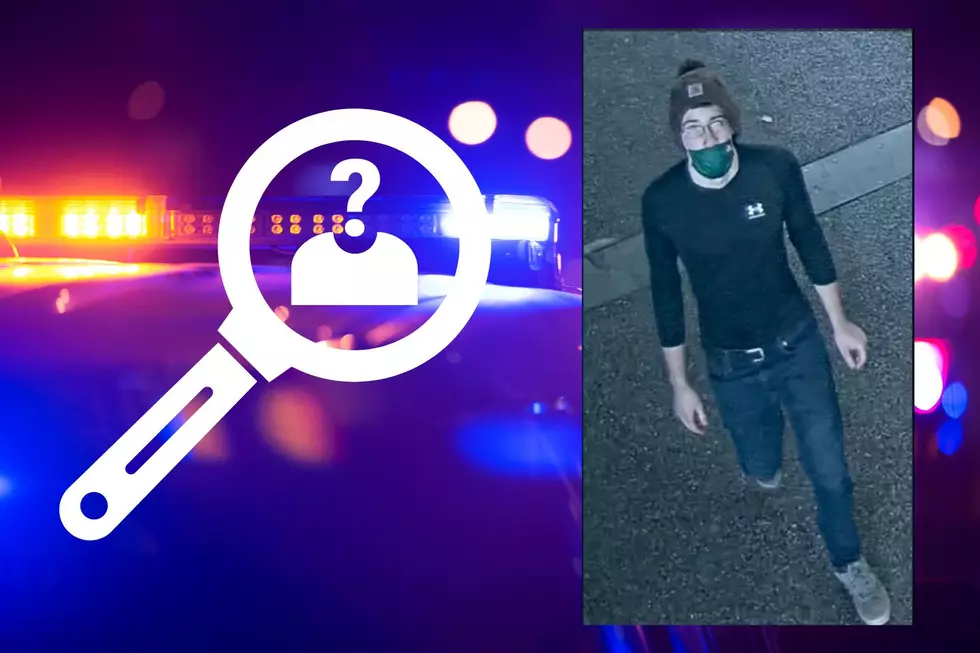 UAlbany Defaced By Nazi Propaganda: Help NY Police Find This Man
Canva/UAlbany Campus Police
The recent rise in anti-Semitism and ethnic hate speech has reared its ugly head in Albany. UAlbany Police are looking for a man believed to have plastered Nazi propaganda across the school's campus.
Posters were placed in prominent public areas across campus with the phrase "Blood and Soil," which is a nationalist slogan created by German fascists in the late 1800s. The Nazi Party fully adopted the phrase to represent their campaign for ethnic purity that ended in the murder of tens of millions.
From Headlines To Campus
The phrase had a resurgence in the US after it was chanted at the Charlottesville, Virginia white supremacist rally of 2017, and is common branding in hate groups. According CollegeSimply, more than half of UAlbany's entire student population is non-white.
Antisemitism has been making global headlines this month, due to hip-hop artist Kanye West's recent rants in interviews and on social media. West has been barred from Twitter, dropped by music festivals and promoters, and lost a contract with Adidas over his comments against Jews.
Have You Seen This Man?
The University put out a statement condemning hate speech and the racist and anti-Semitic rhetoric of the posters. School policy prohibits anyone from posting unauthorized material, hate speech or otherwise, on the UAlbany campus, and administrators are attempting to find the persons responsible.
UAlbany Police released an image of an individual they believe was responsible on their Facebook and Twitter accounts. Law enforcement suspects this person might also be responsible for additional and similar incidents on other SUNY campuses. Anyone with information is asked to contact Campus Police at 518-442-3131.
15 Of New York State's Most Wanted Criminals- October 2022
Below are individuals wanted by the New York State Department of Corrections and Community Supervision's (DOCCS) Office of Special Investigations who have been designated as its
Most Wanted Fugitives
. They should be considered armed and dangerous. This list is current as of 10/01/2022:
NEVER attempt to apprehend a fugitive yourself. If you have information on the location of any of these fugitives, you can contact OSI 24 hours a day / 7 days a week to report it. All leads and tips are treated as confidential information.
If an immediate response is necessary, such as you see the wanted person at a location, please call "911" and report it to the police.
These Are New York's 14 Most Expensive Colleges For 2022
The
Business Journals
calculated total yearly cost for higher learning across America. Their total cost figures no financial aid, no in-state discounts for public universities, and the cost of books, room, board, and general living expenses.
By far, New York is the country's the most expensive state for college, with more schools in the top 60 than any other state. We have 14: one in the top five, and three more in the top 20. Massachusetts finished second with 10 colleges in the most expensive 60. This is probably not a distinction to be particularly proud of, but as inflation continues this trend isn't likely to slow down over the next year.
The 11 National Parks Closest To Upstate New York
With New York's lack of National Parks, you may fancy driving to one nearby. Here are the 11 closest National Parks to Upstate, using Albany as a reference. Data compiled by
Stacker
and photos courtesy the National Park Service.