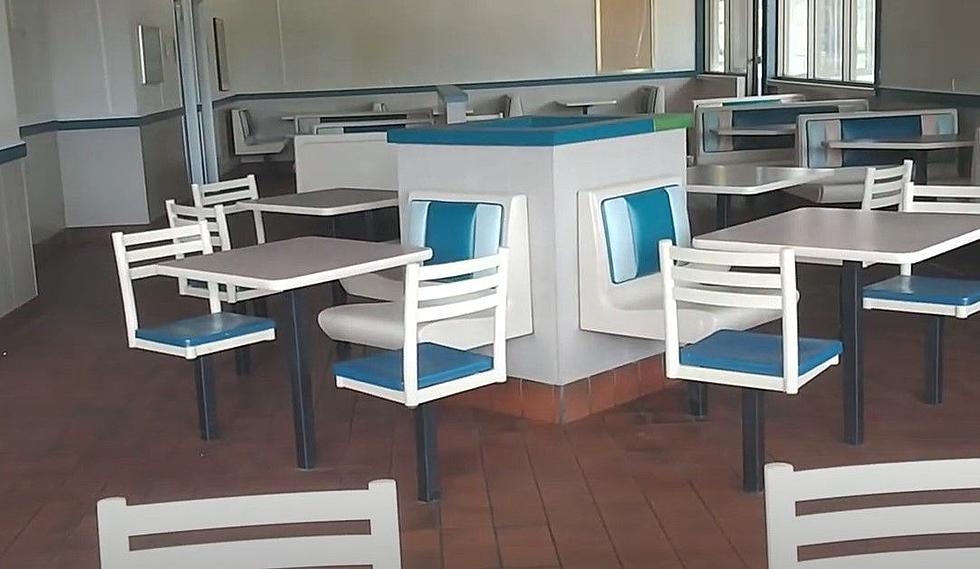 Abandoned Rensselaer County Burger King is Surprisingly In Tact
YouTube
There's just something fascinating about abandoned places. Many times they're ransacked, other times it appears like time stopped. This Burger King location on Columbia Turnpike in East Greenbush is somewhere in between - however the dining room looks almost immaculate.
Abandoned Rensselaer County Burger King is Surprisingly In Tact
This Burger King was located on Columbia Turnpike in East Greenbush. After a near 40 year run, the restaurant closed its doors in 2017, long before the pandemic. These photos/video were taken nearly 2 years later in 2019. The inside remained in relatively good shape. You can see the old school swivel chairs and booths were all still there. Pictures and paintings remained on the wall and for the most part, inside looked pretty clean.
It's more common to find abandoned buildings covered in graffiti, windows broken, raided for copper and ceiling tiles left decaying on the floor. There's a little bit of that here, but the restaurant for the most part - at least on the inside looks ok. There is a door boarded up and the back loading dock has some ceiling tiles down. And yes, somebody did break one of the windows of the drive thru, but that could've been an angry customer from when they were still open.
Outside is a bit of a different story. As the interior photos were taken in 2019, the exterior was starting to have a tough time. Photos from 2021 do show some additional wear and tear, including more broken windows, pieces of the roof coming down and a serious absence of landscaping.
Although not independently verified,
records show
this property was sold at auction back in February of 2020.
WARNING: Under no circumstances should you enter this property. By doing so you risk bodily harm and/or prosecution for trespassing on private property.