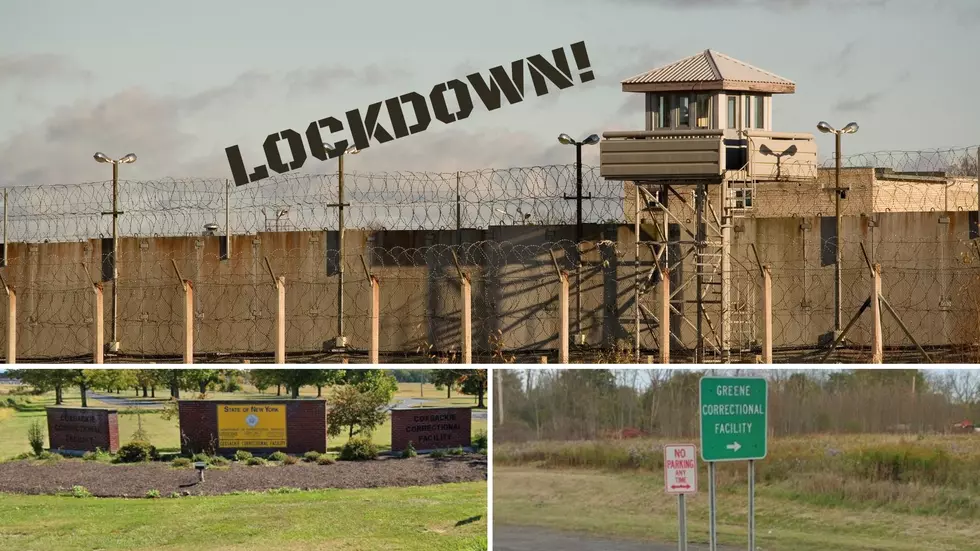 10 Guards Attacked by Inmates at Max Security Prison in Upstate NY
Photo: Google Maps. Canva
10 Guards Attacked by Inmates at Max Security Prison in Upstate NY
Multiple staffers were attacked by inmates and as many as 10 of them sustained injuries during a violent outburst at a maximum security prison in Upstate New York on Monday.
"We've got some serious injuries here. Coxsackie is under a great deal of pressure and stress, with members working long hours. It's very concerning to us." - NYSCOPBA President Michael Powers, Facebook
According to a report in PressRepublican.Com, the violence took place inside the hard walls that house some of the most violent criminals in the country; the Coxsackie Correctional Facility in  Green County, New York.
What happened?
While specifics of the altercation have not been made public, The New York State Department of Corrections and Community Supervision released some details on Tuesday afternoon about the injuries sustained in the incident.
"Four staff members were taken to an outside hospital for further treatment with injuries ranging from head trauma to blood exposure and four staff members with pain and swelling remained on duty," they wrote.
Adding, "As a result, a full frisk of the facility began this morning and the incident remains under investigation."
Are prisons more dangerous now than ever?
"Violence such as this makes the work of the Department's Prison Violence Task Force more crucial than ever to maintain the safety and security of our facilities" NYS Department of Corrections and Community Supervision Facebook
According to the PressRepublican.Com, the state recently restricted "the use of those disciplinary units after the New York Civil Liberties Union and other advocates for inmates argued solitary confinement amounts to torture."
Michael Powers, the President of NYSCOBA, says that the violent uptick in the prison system is a direct result of staffers having a harder time disciplining inmates thanks to changes in laws in the State of New York.
"The inmates know now there is little or no consequence for these actions," Powers added.
Abandoned Hoffman's Playland! Once Beloved Place Now Heartwrenching View
WARNING: Under no circumstances should you enter this property. By doing so you risk bodily harm and/or prosecution for trespassing on private property.
Hoffman's Playland was an amusement park in Latham from 1952 until 2014. Even though many of the rides were relocated to Huck Finn's Playland in Albany, Hoffman's holds a soft spot in many Capital Region families' hearts. Take a look at the now-abandoned Hoffman's Playland.
11 of New York's Most Wanted Criminals with Upstate Connections
Below are individuals with ties to the Capital Region and Upstate New York. They have been designated as some of New York's Most Wanted Fugitives and should be considered ARMED and DANGEROUS.
Drone Over Cohoes Falls Produces Stunning Images of this Natural Wonder